The 2009 Lexus SC 430 comes out with a stylish hardtop and number of modifications that includes powerful engine and interiors.
The Lexus SC 430 employs a 4.3 L V8 engine with dual overhead camshafts. The engine makes use of Variable Valve Timing that ensures a better torque. Also, it makes use of Electronic Throttle control that controls the engine at high accelerations and delivers less emission. The maximum output power released by the engine is 288 bhp and 317 lb-ft torque.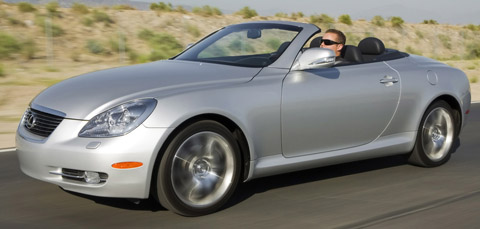 The engine is paired with six speed manual transmission that makes use of Shift Logic Control and helps the shifting of gears easily at high accelerations.
The Lexus SC 430 is of all wheel drive and it features a retractable hardtop that can be opened or closed by the touch of a button. The car features an independent double wishbone suspension that helps to deliver a smooth drive. The five spoke 18-inch wheels are covered with 245/40 R 18 tires and the wheels consists of ventilated disc brakes.
The safety features in the car includes the side air bags, front knee air bags and weight detection sensor that activates depending up on the passenger's weight.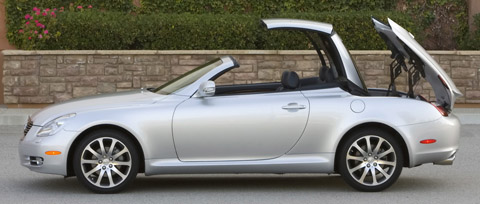 The exterior includes retractable hardtop, elegant lines and unique paint on the lower body panels. The interiors are finished in wood and it includes the leather seats, navigation system, Mark Levinson Premium Audio System and sporty steering wheel.
Specifications
Vehicle Type: - 4-door coupe
Configuration: - Front Engine
Engine: - 4.3 L V8
Horsepower: - 288 bhp
Torque: - 317 lb-ft
Transmission: - 5-Speed Manual
0-60 mph: - 5.8 sec