The successor of the Diablo, the two seat, two doors Murcielago is a coupe introduced in 2002 by Automobili Lamborghini S.p.A. After 2 years, the open top Murcielago was introduced, a super car that has the same performance as the early version, but more aggressive rear flank, and of course at a higher price.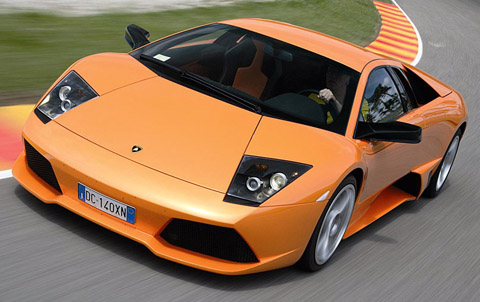 The buyer of a super car like Murcielago can enjoy the Lamborghini V12 engine, a six-speed manual or if he desires, a six-speed sequential automatic transmission.
The aerodynamics of this car is improved not only by the rear spoiler that can be raised to an angle of 70 degrees, but also by the side mirrors that fold in when needed.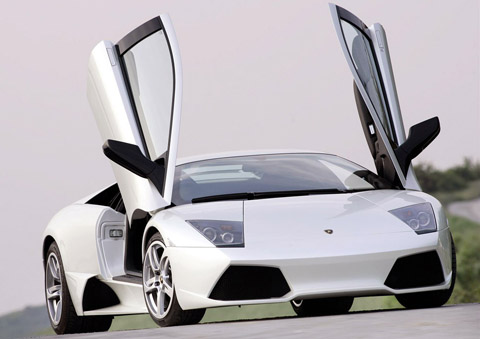 The LP640 model of Murcielago had a starting price of $350 000, higher than the original that could be found at a price tag of $273,000. But the differences between them are not just in the price, because the Murcielago LP640 can reach 60 mph in just 3.3 s, which is .5 sec faster that the original, telling us that the LP640 has a bigger power: 471 kW (640 bhp) at 8000 rpm compared with 433 kW (580 bhp) at 7500 rpm of the first Murcielago.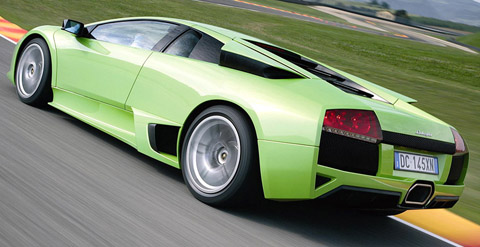 The Murcielago is a powerful super car that got its deserving name from the bull that survived 24 sword strokes in an 1879 fight at the arena of Cordoba and his life was spared by the matador giving him a rare honor.

Specifications
Vehicle Type: – 2-door coupe, production car
Price: – $333,000
Configuration: – Mid Engine / AWD
Engine: – V12
Capacity: – 6496 cc
Torque: – 487 lb-ft at 6000 rpm
Horsepower: – 640 bhp at 8000 rpm
Transmission: – 6-Speed Manual
Length: – 181.5 inches
Width: – 81.0 inches
Height: – 44.7 inches
Weight: – 3671 lbs
0-60 mph: – 3.3 sec
Top speed: – 211 mph
Green Lamborghini Murcielago LP640 Test Drive

Orange Lamborghini Murcielago Drifting and Going at a Very Fast Pace

Will It Drift? Lamborghini Murcielago LP640