With the new 2008 Gallardo LP560-4, Lamborghini once again sets a very high standard for super sports cars. The heart of the Gallardo LP560-4 is the new 5.2 liter V10 engine with an output of 560 PS (412 kW) at 8000 rpm. The increase of 40 PS compared with that of the previous Gallardo, and the approximate 20 kilogram reduction in weight, improves the power weight ratio to 2.5 kilograms per PS (hp) and thus enhances performance. The LP560-4 accelerates from 0-100 km/h in 3.7 seconds, its speed at 11.8 seconds is 200 km/h and its top speed is 325 km/h.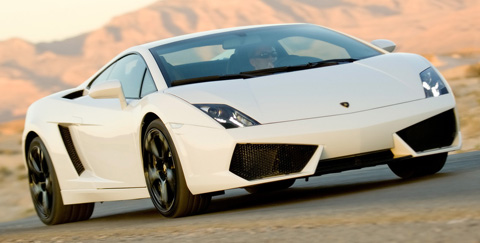 The Gallardo has improved traction, controlling and stability at high speeds. The redesigned four-wheel drive transmission, the new suspension and the optimized aerodynamics as well as the reduced weight and decreased friction between the components, all contribute to the overall improvements in the vehicle. The car is also surprisingly suited to long-distance driving and despite its extreme performance capabilities is very easy to control while maintaining maximum stability.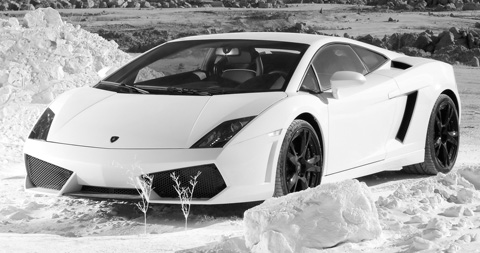 The newly designed front of the LP 560-4 squats deeply to the ground which adds to its aerodynamic efficiency. The larger and clearly improved cooling intakes meet the demands of augmented engine power thus increasing the air circulation vital to a vehicle as powerful as this. The spoiler, positioned low between the air intakes, improves aerodynamic equilibrium at high speeds. The rear lights, air cooling vents, bumper and diffuser are arranged in precise positions on the car's exterior, which make the LP560-4 appear extremely wide and bonded to the road surface. In addition, the streamlined covers left and right of the engine hood accentuate the powerful shoulders and lengthened, stretched lines of the new Gallardo.