The 2012 Lamborghini Urus Concept is an SUV with a difference. Extreme performance is coupled with a unique, powerful and dynamic design that includes a number of innovative features such as forged carbon fiber composite in the interior.
The Urus concept car is redefining the design and the dynamics of cars that typically fall into this category by being a uniquely designed, versatile, lightweight yet powerful and efficient SUV.
The Urus concept car is projected to offer the lowest C02 emissions of any in its category. With a power output of 600 hp and Lamborghini's extensive knowledge of how to make lightweight, dynamic vehicles, the Urus is set to impress.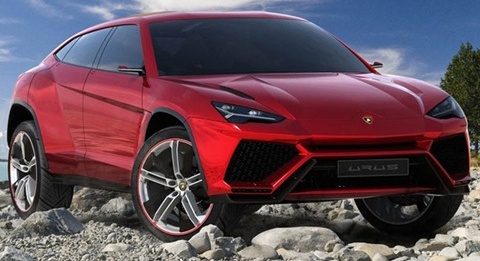 Dimensions
The Urus offers the perfect amount of space, plenty for four people to sit comfortably and still fit a large amount of shopping or luggage. The Urus has been designed with everyday use in mind, for families or leisure pursuits with a group of friends.
The Urus has an unmistakable powerful look, muscular but not bulky, highly athletic and elegant. With a length of 192.9", it's a perfect fit for the sporty SUV niche but it's also comparatively lower than competitors with a height of just 62.9".
Design
The front of the Lamborghini shows a clear family resemblance, full of strong, 3D shapes, sharp lines and a clear arrow form with large air intakes and Y shapes in the headlamps. Yet the Urus is also different in many respects, the headlamps have a heptagonal/horizontal form and a new array of LED technology and the rear is surprisingly rounded.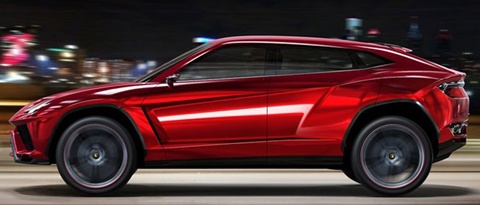 The wheels are a large part of any Lamborghini and the Urus does not disappoint in this respect. The 24″ wheels forged from aluminum and have a matte finish feature an elegant double spoke design and carbon fiber winglets that optimize ventilation.
There are no obvious rear-view mirrors on the Urus, instead there are small, aerodynamic cameras that that monitor traffic conditions.