Lamborghini has a treat for its loyal customers- the all new Gallardo GT600. The GT600 is a product of the metamorphosis of the Gallardo LP560-4. Some of the notable improvements are: carbon made aerodynamics kit, eye-catchy wing doors, and the option to have your Gallardo GT 600 configured into rear wheel drive. This is all thanks to BF-Performance.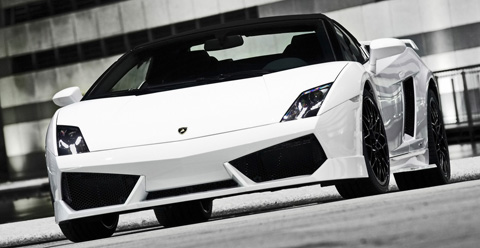 The Lamborghini never thought that the Gallardo LP560-4 can be further improved. Due to the demands of the Swiss market, BF-Performance decided to carry out improvements on the old Lamborghini model and create a whole new and improved version of the car which will suit the Swiss market.

The Gallardo GT600 is a dynamic and more individual version of the LP560-4. The body of this new car is made out of light weight and durable materials such as carbon; giving it a new and more rugged appearance. The front of the GT600 is patterned after Lamborghini's top of the line model Reventon. But the Swiss company BF-Performance did not just focus on the external appearance of the car. In fact, they made an effort to considerably improve the performance of the car's engine. This new version has a 10 cylinder 5.2 liter engine and a natural aspiration. The car runs at 560 horsepower. This new engine is even far superior to the Lamborghini Murcielago LP640-4.