The Lamborghini has launched a new sports car LP640 Ad Personam along with LP560-4 Ad Personam at the Detroit Auto show.
The LP640 features the most powerful quality which is designed exclusively in matt-blue color. Three more colors are available which are matt brown, matt brown finish and matt-luster black. In addition Lamborghini offers a free choice of color to the customers according to their interest. The LP640 has a V12 engine compared to the LP560-4 V10 engine, which enables the car to reach a top speed of 211 mph and accelerates from 0-60 mph in 3.3. seconds.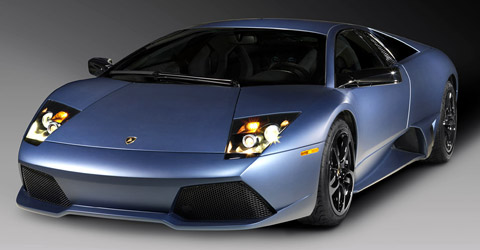 The interiors and exteriors of Lamborghini display a fine example of sports car. The base color is black and a diamond stitching blue color is applied on the exterior paint works, door trim, seats, steering wheel and headliner. The steering wheel contains carbon fiber inlays and stitched suede and the cockpit is done with carbon fiber. The wheels are designed in Hermera style which gives the perfect contrast to the matt-blue color. The exteriors also include a brake calipers and wheel options in silver and yellow colors.
Specifications
Vehicle Type: -Production car, with two doors
Configuration: - Mid Engine/ AWD
Engine: - V12
Displacement: - 6496 cc
Mileage: - 8/9 mpg
Torque: - 487 lb-ft @ 6000 rpm
Horsepower: - 640 bhp @ 8000 rpm
Max RPM: - 8000 rpm
Width: - 81.0 in
Length: - 181.5 in
Height: - 44.7 in
Wheelbase: - 104.9 in
Transmission: - 6-speed Manual/E-gear
0-60 mph: - 3.3 sec
Top speed: - 211mph