Many Italian police forces have been using this since 2004, Gallardo LP560-4 Polizia, which replaces the previous Gallardo. It has a 560 horsepower engine that can reach a top speed of 203 mph. This car will be used by the Lazio Highway Police Department to prevent further accidents and crime.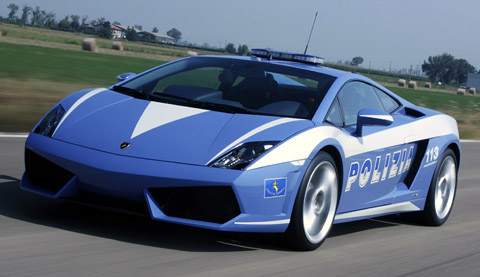 A new second Gallardo, painted in blue and white police colors has been in use around Bologna, Italy since 2005. It does not require any major repairs every since 2005. The technology on the vehicles has made them highly effective in control of dangerous situations on the roads, in the emergency lane, and has an automatic recognition of number plate tracking and real-time transmission of images.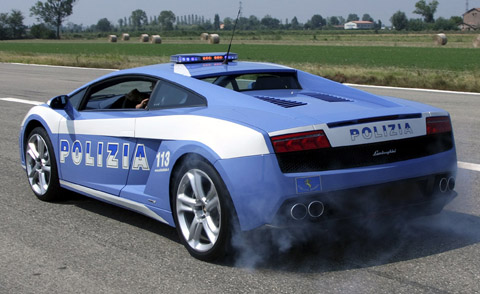 In all, the 30 police officers are only permitted to drive the Gallardo Polizia that only receive special training for the Gallardo's medical equipment. This car is made for speed in its latest special equipments. The Gallardo can reach 0-60 mph in less than 3.4 seconds and achieving a top speed of 203 mph. Most criminals has no chance to escape the police; no wonder this car is used by the police there, it's too FAST.