A Murcielango Spyder has never been considered a slow car. It can reach 0-60 mph in less than 3.4 seconds and achieve a peak speed of 217 mph.
Horsepower mutiplicator IMSA from Bruggen offers an engine conversion kit for its convertible which can exceed a performance beyond 700 hp limit by means of several mechanical and electronic modifications.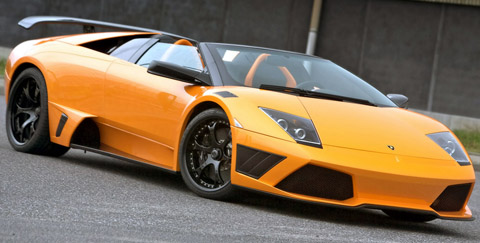 It's raw power and pure speed has led IMSA to completely redesign their interior completely in order to meet higher standards of raciness and luxury: carbon intarsia in the same colour as the car, fine diamond-shape stitches.

The GTF Wideboy Kit consists of many exterior upgrades from a new front apron all the way to the tailpipe. In all the sports convertibles on the roads, nothing beats the IMSA Murcielago Spyder when it comes to style and speed.