Kia's steady rise to the top of the global motoring industry has been given a boost with the company's introduction of the 2012 Kia Ray EV. The company is keeping in line with the latest trends of the global automobile industry with this electric vehicle.
It is Kia's first offering in this segment and it makes a statement with this environmental friendly city automobile. Its impressive 86 mile per charge range makes this ideal for the city dweller looking to cut down on environmental pollution and energy costs.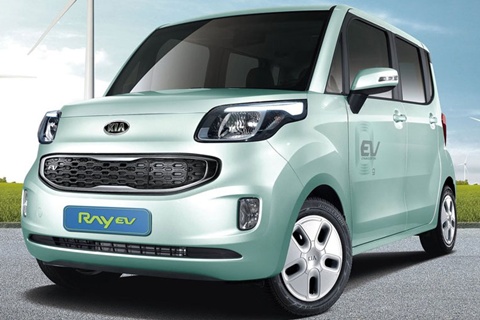 Performance
The Kia Ray EV is powered by a 16.4 Kwh lithium ion polymer battery and a 50kW electric motor. The battery has a slow charge time of six hours and a fast charge time of twenty five minutes. The Kia Ray's transmission is available in two variations while the vehicle is in drive mode. Eco mode maximizes battery life while also maximizing range. The brake mode is especially useful when driving down a slope to maximize braking power.
Safety
In the safety aspect, the Kia Ray EV is as good as any other in its class, packing an impressive array of safety features that include six airbags, vehicle dynamics control (VDC) and hill assist control (HAC) to prevent roll back while on a slope. The most unique of all the safety features would be the virtual engine sound system (VESS).
Since electric vehicles are so quiet, driving in places with high pedestrian traffic is often a danger so Kia has introduced this feature to reduce the chances of accidents caused by a pedestrian not hearing the vehicle coming. The VESS feature kicks in when the car is running below 12mph and also when the vehicle is backing up.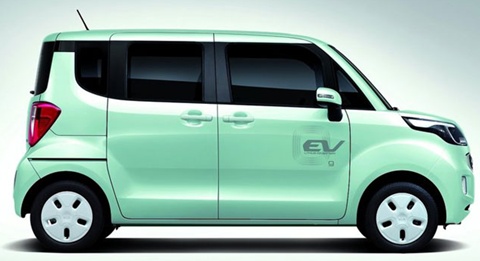 Not so Fast
The Ray EV has an acceleration speed of 0 to 62 mph in 15 seconds and has a top speed of 81 mph. For city commuting, the Kia Ray EV is a genuine prospect for the environmental friendly driver.
Specifications
General Info

| | |
| --- | --- |
| Vehicle Type: Electric | Base Price: NA |
| Battery: 330V Lithium Ion Polymer | Charge Time: 6.0 Hours (slow) / 25 mins (fast) |
Dimensions

| | |
| --- | --- |
| Length: 141.4 in. (359.3 cm) | Wheel Base: 99.2 in. (252 cm) |
| Height: 66.9 in. (170 cm) | Width: 62.7 in. (159.5 cm) |
| Curb Weight: 2612 lbs (1185 kg) | Ground Clearance: NA |
Performance

| | |
| --- | --- |
| Power: Electric Motor | Max Power: 50 kW |
| Battery Capacity: 16.4 kWh | Torque: 123 lb-ft |
| 0-60 mph: 15.9 seconds | Maximum Speed: 81 mph (130 km/h) |