The Jaguar XJS is a grand tourer produced by Jaguar cars; it is also the predecessor of the Jaguar E-Type. The Production of the XJS started in the year 1975 and ended up in 1996.
1975-1980:
In between the years 1975-1980, the Jaguar V12 petrol engine was used with automatic and manual transmissions, later the manual transmission has been left out. The Jaguar XJS was able to reach the speed of 60 mph in 8.9 seconds and attains a top speed of 142 mph.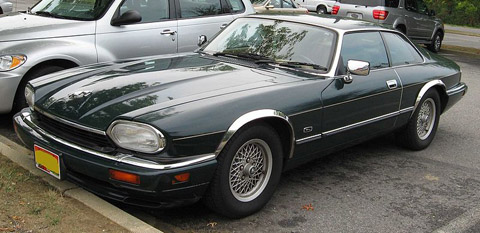 Specifications
Body Style: 2-door coupe
Engine: 5.3 liter Jaguar V12
1981-1990:
From the year 1981, a high efficiency engine was used with an output power of 295hp. A number of changes have been made to the exteriors, interiors, bumpers, dashboard and a new five spoke alloy wheels have been introduced. In the year 1982, the XJS stood first and second in the RAC Tourist Trophy Race.
In the year 1983, the Cabriolet made its entry in the 3.6 Jaguar AJ6 Engine by eliminating the rear seats and making it as a 2-seat. For the first time 5-speed manual transmission has been used in the 6-cylinder. In between the years 1988 and 1989, the XJR-S version has been introduced with a V12 5.3 engine which also marked the win at Le Mans.
Specifications
Body Style: 2-door coupe, convertible
Engine: 5.3 liter Jaguar V12
Transmission: 3-speed automatic
Wheel base: 2591 mm
Height: 1214 mm
Length: 4869 mm
Width: 1793 mm
1991-1996:
The Jaguar XJS was re-engineered in the year 1991 where the rear windows have been enlarged. The V12 engine has been increased to 6 liter which delivers an output power of 304hp. The braking system has been modified and the front face has been lifted up.
Specifications
Body Style: 2-door coupe, convertible
Engine: 4.0 L AJ6 I6, 4.0 L AJ16 I6, 5.3 litre Jaguar V12
Transmission: 4-speed automatic
Wheel base: 2591 mm
Height: 1237 mm
Length: 4856 mm
Width: 1882 mm