Ford GT is a two door car, initiated under Ford ownership and it was produced in 2004. The Ford GT super car is inspired from Ford GT40, but is bigger and wider. It`s powered by a 5,4 l V8 engine producing over 550 HP and the max speed is 322Km/h.
The production of this car was limited, under 4500, but only 101 cars was exported to Europa, and 200 to Canada, the first car being produced in 2004. Ford used original technology,the body of this super car is made out of aluminum body panels, rod bonded floor panels and the engine has an aluminum cover, powered by an supercharger.The car use a six speed manual transmission. Fuel Consumption for the super car is 13 mpg in the city and 21 mpg in highway similar with Ferrari F430.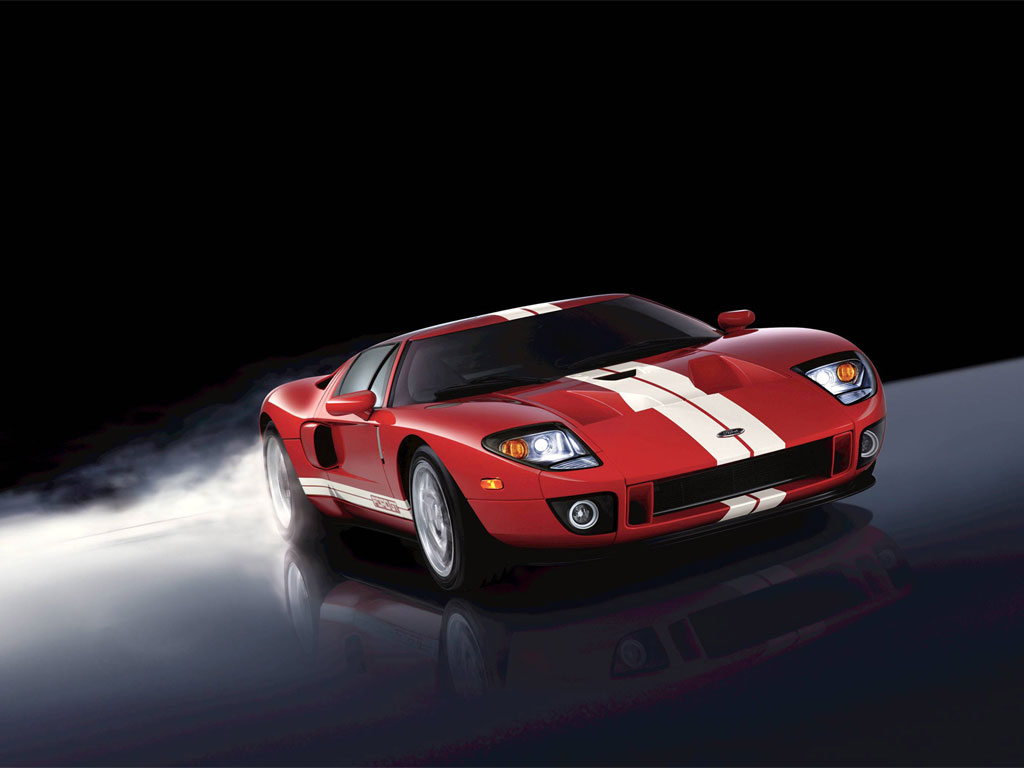 It can reach 60 mph in just 3,8 seconds and 100 mph in 8 seconds and as I said the top speed is 200 mph. The super car is priced at $140000, not a big price for it`s performance.