The Ferrari F430 Calavera is a two door high performance sports car.
The Ferrari F430 Calavera features a 4.3 L V8 engine with dual superchargers. The capacity of the engine is 4308 cc and it delivers an output power of 707 bhp and 712 Nm torque. The Ferrari F430 Calavera reaches the speed of 60 mph in 3.5 seconds and the top speed is about 216 mph (348 km/h).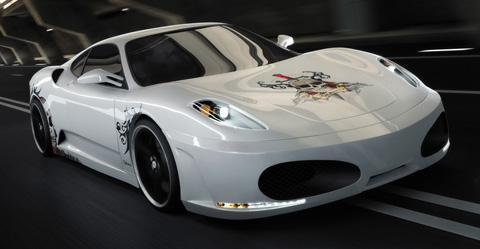 The Ferrari F430 Calavera features 20-inch NOVITEC ROSSO NF3 wheels wrapped with specially designed high performance Pirelli tires. The wheels feature high performance braking system with piston calipers on all the wheels that ensure safety braking of the car at higher speeds.

The Ferrari F430 Calavera features sporty suspension and this suspension can be raised to an additional height of 40 millimeters and this suspension comes to the normal position when the car attains the speed of 80 km/h.
The exteriors feature the LED lights, mirrors and stylish body structure. The interiors feature the sporty steering wheel, leather seats, Apple iPod and instrument panels.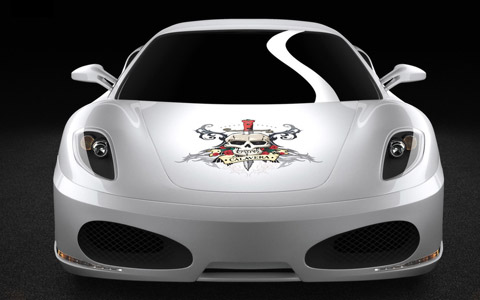 Specifications
Vehicle Type: - 2- door sports car
Configuration: - Front Engine
Engine: - 4.3 L V8
Power: - 707 bhp
Torque: - 712 Nm torque
0-60 mph: - 3.5 sec
Top speed: - 216 mph (348 km/h)