Living up to its name, the Ferrari 599 GTO is available to only 599 potential owners. With a top speed of over 208 mph, this is Ferrari's fastest road car ever made.
Chassis development took an innovative approach. Combining a highly responsive handling setup and high-tech electronic controls resulted to a bare presence of under steer and an extremely communicative chassis. The Ferrari 599 GTO is equipped with carbon-ceramic brakes and Michelin Supersport tires for better road handling.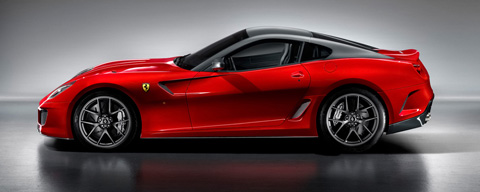 The exterior of the car is painted in the shade of red Ferrari is known for. The body has been aerodynamically designed to achieve high speeds. The front spoiler has a lower wing that heightens down force and increases the amount of cooling air. The under-body has a new diffuser before the front wheels to help increase down force.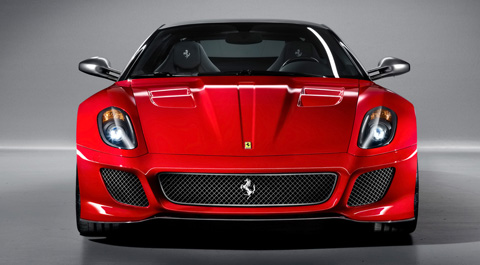 Inside, the interface was designed to optimize car and driver performance. The layout is very user-friendly. Controls are within reach and easy to use, so there is less distraction. The steering wheel of the Ferrari 599 GTO is equipped with carbon fiber F1 paddles to make driving at high speeds much easier. In addition, the car also features the Virtual Race Engineer, which monitors vehicle status and immediately informs the driver about vehicle performance. It is like being on an actual F1 racing team.

Specifications
- Engine: 6 liter V12
- Horsepower: 670 hp @ 8250 rpm
- 0-62 mph in 3.35 seconds
- Torque: 457 lb-ft
- Top speed: over 208 mph