London-based luxury carmaker, Eterniti Motors, recently unveiled the world's first 'Super-SUV' named the 2012 Eterniti Artemis.
'Super-SUV' is a term coined by Eterniti to describe the new range of high-class SUV vehicles that provide a high level of performance, are highly exclusive and extremely lavish and luxurious.
By summer 2012, this model will be in the production line and out on the market before Maserati's, Lamborghini's and Bentley's super-SUV offerings. Vehicle deliveries are expected to begin in the fall.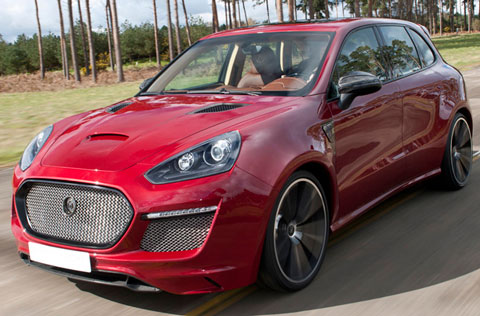 Exterior
The exterior is surprisingly customizable. The Artemis' body panels are made from carbon composite material; hand built and come finished in a wide variety of paint colors.
Depending upon your panel color of choice, complimentary chrome trim colors and styles are added. Ultra-low 315/25 tires and 23" forged alloy wheels, that are super-lightweight and also come with a vast range of alloy rim styles, are also offered with the new super-SUV.
Interior
The rear-cabin's interior is similar to a limousine and features 100 mm of extra leg room, twin recliners complete with heating and cooling features, iPad holders and a beverage cooler.
This super-SUV is suitable for chauffeuring and is also a great vehicle to drive for pleasure. This SUV offers better handling than limousines on poor terrain, due to the ride height. The 2012 Artemis is a limo/SUV crossover that makes travelling in style on poor road surfaces much easier.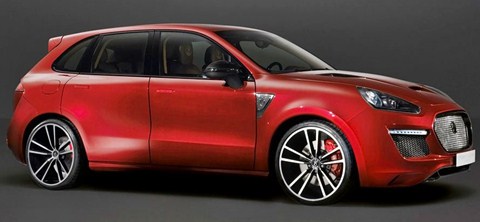 The finest leathers have been used in the interior along with quilted under carpets, lambs wool rugs, natural wood veneers and boot trip. There's also a range of sun roof choices, starlight roof lining to add that extra touch of extravagance and a top-of-the-range audio system.
Engine
The 4.8 Liter V8 Twin-Turbo engine in the Eterniti Artemis produces 600hp+ and 553 lb ft of torque. It allows the super-SUV to accelerate from 0 to 60 mph in 4.5 seconds, despite the large size of the vehicle. The Artemis top speed exceeds 180 miles per hour.
Specifications
General Info

| | |
| --- | --- |
| Vehicle Type: Super Sport SUV | Est. Market Price: NA |
Dimensions

| | |
| --- | --- |
| Length: 191.9 in. (487.6 cm) | Wheelbase: NA |
| Height: 66.1 in. (168 cm) | Width: 80.9 in. (205.5 cm) |
| Luggage Capacity: NA | Maximum Seating: 4 |
Performance

| | |
| --- | --- |
| Engine: V8 TwinTurbo 4WD | Displacement: 4.8 Liter |
| Horsepower: 600 HP | Max RPM: 6000 rpm |
| Torque: 553 lb-ft @ 2400-6400 rpm | Transmission: 8-Speed Automatic |
| 0-60 mph: 4.5 seconds | Top Speed: 180 mph (289.5 km/h) |