Turn into different shades of green with the 2011 Dodge Challenger Green with Envy. As the name suggests, the Dodge Challenger of 2011 has one of the best ergonomics and design that makes is so fast, furious and make people envious. For starters, who can resist a 5.7-liter HEMI V8 engine? Just the sound of it purring down the streets is priceless. True to its muscle car lineage, the Dodge Challenger is still built with massive parts from roof to its five-spoke, cast-aluminum wheels.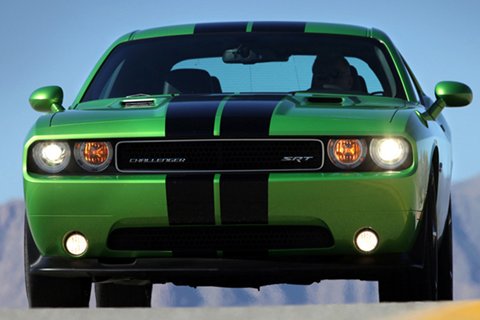 Upon learning that the modern day muscle car can rev up loud during its debut, soon to be owners will have a sigh of relief to find out that it adheres to the EPA fuel economy. This proves that a Dodge Challenge can zoom past the city or highway with an impressive rating of 16/25 for both the manual and automatic transmissions.
Even though this is the latest release, the standard part that has made the Dodge Challenger rise above the rest is present. There is the classic hood scoop that allows the beastly air to go in and out the car for added torque. LED is so last season with the HID – high-intensity discharge headlamps.