The Cadillac CTS-V Sport Wagon first made its appearance at the New York Auto Show. Since then, it has received accolades from several acclaimed car experts. The Cadillac's V series boasts of its unrivaled performance, while its CTS Sport Wagon is known for its design. This new model is a product of the combination of the V series and the CTS Sport Wagon producing a high-performance designer sports car.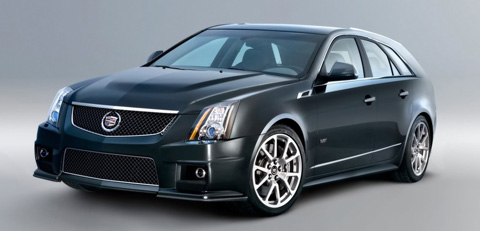 This unit has a supercharged aspiration. Moreover, it has an engine of 6.2 liters running at 556 horsepower. The car's exterior design has a lot of features. One of which is the UltraView sunroof which allows the passengers to enjoy the magnificent scenery as they drive. The company's signature tailgate motif and V-shaped deck is also present in this model. CTS-V Sport Wagon's exhaust outlets come in pairs and are made with high grade stainless steel that keeps a lustrous appearance for a long time.

The car is equipped with Cadillac's most powerful engine as of the moment. Plus, it is equipped with the Eaton Twin Vortices Series supercharger. Compared to regular superchargers, it allows smoother and more efficient airflow.
Lastly, this sports car has magnetic ride control which was developed by Cadillac in 2002. This enables more control of the vehicle no matter what the driving condition is.