The 2008 Bugatti Veyron Fbg par Hermes features an array of impressive characteristics: the innovative alliance of a technologically advanced engine, delivering 1001 horsepower, with an understated yet uncompromising silhouette reflecting the performance capacities of state-of-the-art engineering and design.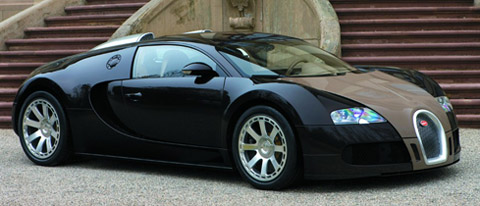 The sports coupe can reach 407 km/h. The 16-cylinder "W" configuration engine is fed by four turbochargers and features 64 valves, generating 1001 horse power at 6000 rpm. The engine draws on its 8 liter displacement to deliver a maximum torque of 1250 Newton-meters between 2200 and 5500 rpm. With full time all wheel drive, the car's phenomenal power produces exceptional handling, with acceleration from 0 to 100 km/h in a mere 2.5 seconds. The Bugatti Veyron 16.4 benefits from aeronautical and aerospace technologies, making it the fastest production car ever made.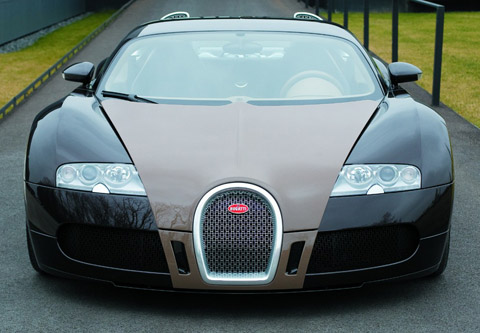 The car also features a braking system designed to deliver unprecedented powers of deceleration, establishing a new industry benchmark. The carbon fiber discs provide brake pressure of up to 180 bars, combined with eight-piston mono bloc calipers and titanium pistons fitted with fine steel heads and ceramic heat protectors. Apply the brakes at speeds above 200 km/h, and the rear wing acts as an airbrake, positioning itself at an angle of 113 degrees in less than 0.4 seconds, further improving the Bugatti Veyron's already impressive stopping power. The airbrake increases negative lift at the rear of the car to 300 kg, enhancing the braking torque on the rear axle. At 400 km/h, emergency braking will bring the sports car to a complete halt in less than 10 seconds. This exceptional model is priced at 1.55 million euros (not including tax), available at the end of 2008.