After the presentation of the BMW X5 was successfully made, the distinctive Mansory Switzerland AG, turns its eyes into the sister model: the BMW X6. After undergoing a comprehensive overhaul, the 2011 Mansory BMW X6 M has a more sporty and brawny look.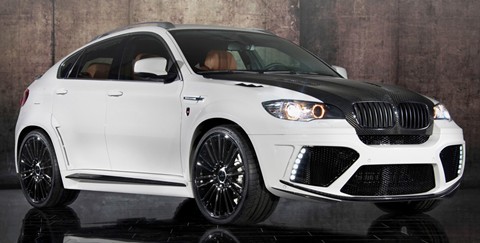 The brawny look of the Mansory X6 is because of the new front spoiler with a bigger air intakes and an additional air bonnet. The widened wings flowing at the side skirts give the Mansory X6 an added width at the front and rear measuring about 70 and 80 millimeters, respectively, emphasizing the car's already muscular appearance.
Mansory also gives the BMW X6 a performance upgrade. From 55 hp and torque of 680 Nm at 1 500 to 5650 rpm, Mansory upgrades it to 670 hp and 950 Nm at 5 900 rpm. It goes from standstill to road speed in 4.2 seconds and can reach a top speed of 300 kph.