Kelleners Sport has come back with a refined F10 BMW 535i.
For the sporty look, the BMW 535i takes on a completely new aerodynamic package. Not only is its interior and exterior upgraded, BMW has increased its power.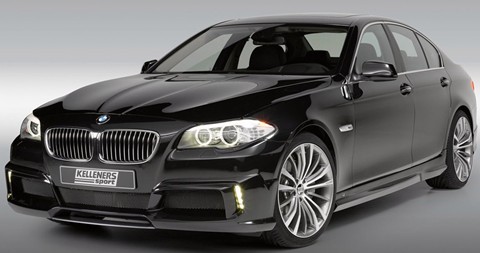 The 2011 Kelleners Sport BMW 535i has more horsepower than its former version. From 400 Newton meters, its maximum torque has been raised to 480. Even the driving dynamic have been enhanced as its performance spring makes this BMW 30 millimeters lower. Even the wheels were given upgrades for the simple fact that wheels contribute to the car's overall performance.
The new wheel alloys dubbed as "Berlin" and "Hamburg" comes in 19-inch and 20-inch options. The "Berlin" wheel design has its five double upper spokes in a different color from the five lower ones and the tires are available in Polished Graphite Silver, Matt Black, and Polished Matte Black.