No other name is fitting for the speed and power of the G-Power BMW X6 M Typhoon S. Its name sounds legendary.
The G-POWER BMW X6 M TYPHOON S stands above the rest because of its recalibrated front skirt. Redesigned like a Da Vinci painting to imitate the G-POWER TYPHOON wide-body kit, the front skirt with bigger air intakes gives the car the look of the BMW X6 M. The aesthetic factor in the equilibrium look of the X6 TYPHOON S is the G-POWER bonnet made of carbon fiber.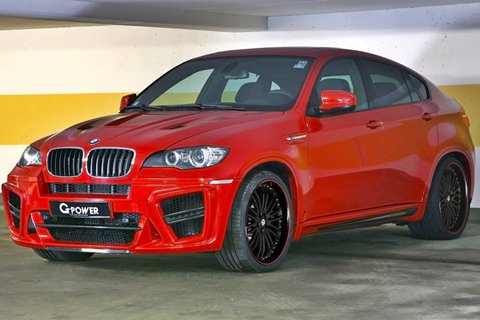 The Venturi-effect engine bay vent is utilized to cool the car while moving and the ABS grilles are used for stationary ventilation. The engine bay and ABS grilles guarantee better engine dissipation of hot air made by the turbochargers.
The BMW X6 M TYPHOON S not only catches attention but delivers high speed and power. It has a remarkable 725 hp that can race to a top speed of 300 km/h and can accelerate to a speed of 100 km/h in 4.2 seconds. Optimized networked channels run across the turbochargers and cylinder heads to lessen pressure and shock losses.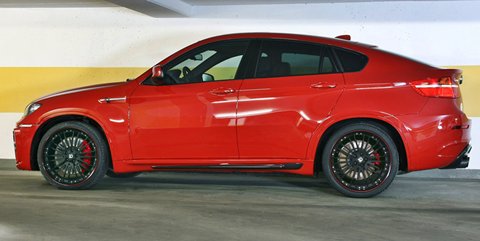 The result is an upgrade to 170 hp, taking the total upgrade to a superb 725 hp at 6,000 r/min and 890 Nm of torque as of 1,500 r/min. The price range of the machine ranges from €6, 990 to €13, 526.05 including all the upgrades.