Prior Design, one of the reputable companies when it comes to production of body kits, has raised the standards in body kit design and quality as they come out with the wide body version of the BMW M3 look-alike body kit. This wide body version suits each E92 model, well, except the genuine M3, of course.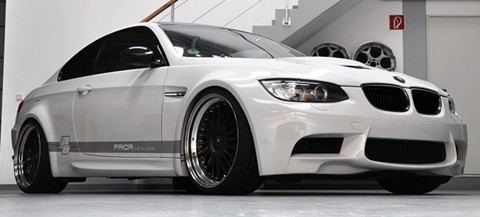 This body kit contains a rear and roof spoiler available in carbon-fiber with a minimum price of around EUR 299* each. The front spoiler lip can be purchased for about EUR 499*. Also being offered is an M3-style exhaust system made of stainless steel available for as little as little as EUR 1, 499*. The rear bumper goes well with the exhaust system of an M3 and other tailpipe versions but not the 355i.
This M3 body kit's components are made from Duraflex, as customary, since this material is stable aside from being flexible. Each component also comes with a legit TÜV component conformity certificate.
*Prices vary, the amounts shown are estimates, to be used as a reference only.