BMW is destined once again to captivate the global vehicle consumer market and the rest of the world as it unveils the latest ALPINA B5 Biturbo Touring saloon. A breakthrough in both design and engineering technology, the Biturbo takes the saloon car concept to an entirely new level. Combining functionality, luxury and flexibility, the ALPINA B5 Biturbo sets the standard with an 8-speed Sport Automatic Transmission with SWITCH-TRONIC buttons that complements a massive V8 twin turbocharger engine (touring from 0-62 mph in 4.7- 4.8 s at 700 Newton meters of torque).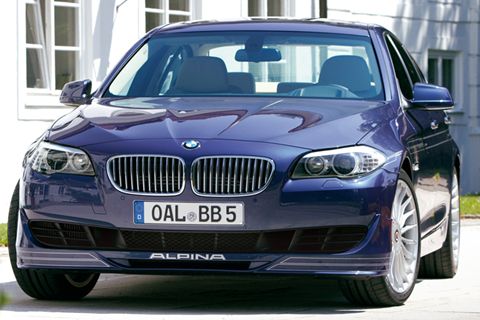 Emanating from a distinguished pedigree of upscale high-performance automobiles, the ALIPINA Biturbo comes with a spacious luggage compartment and 1,670 liters of storage space. Sharp handling dynamics and superior top-speed stability make the Biturbo a cutting-edge saloon car festooned with an expertly-honed suspension and chassis design (including variable dampers)—ensuring utmost comfort and touring experience for all passengers. High-class touring and economy in conjunction, the B5 Biturbo is the leader when it comes to state-of-the-art direct fuel injection complemented by Double-VANOS engine design: 252g/km (255g/km Touring) CO2 (Measured, combined according to ECE Regulations) and 10.81/100 km / 26.2 mpg (10.91/100 km / 25.9 mpg Touring).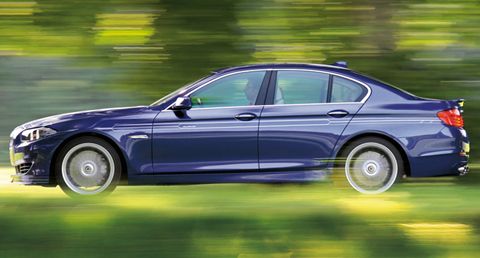 An optional mechanical limited-slip differential for superior maneuverability—a result of BMW and ALPINA's strategic partnership with Drexler Motorsport—is also available.