As proof that there are just some things that are destined to become even better, the 2010 Manhart Racing BMW M3 E92 Compressor is determined to become one of the best in the lot. Designed by no less than the motor pope himself, Gunter Manhart, the Manhart BMW 3 consists of a stage power package that enables it to have a horsepower of 655 HP. This means that you can get to 100km/hr in as short as 3.7 seconds.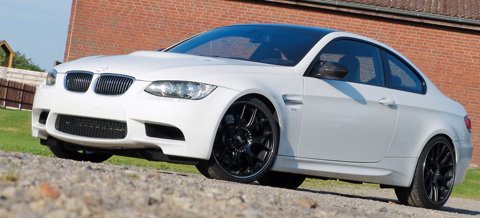 However, power alone should not be your only basis for judging a car as the 2010 Manhart Racing BMW sports an interior that is sporty and luxurious at the same time. Full leather seats and a one of a kind steering wheel with an LED display can make driving even more pleasurable even when you're going through the same mundane road every day. With the Manhart racing BMW M3, you get the performance of a racing car, but with the elegance and comfort that the BMW name is known for.

And if that's not enough power for you yet, you can also have your M3 Fitted with a high quality exhaust technology that will give it an extra 18HP power. Choose the titanium version if you want to get optimal performance while maintaining your car's weight.