The Bentley Continental T is a high performance car with muscular looks specially designed for sporting drivers released in 2002.
The body of the Bentley Continental T is made of aluminum and it features a lowered suspension and shortened wheelbase.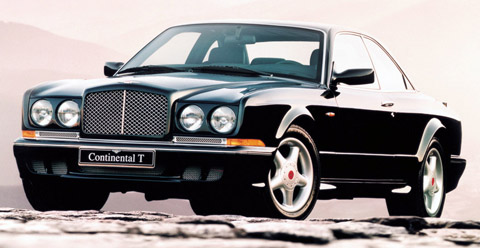 The torque output delivered in this car is considered as the greatest torque for any car in the world. The Bentley Continental T consists of a 6.75L Twin-Turbo V8 engine with a capacity of 6750 cc. The engine delivers an output power of 420 bhp at 4000 rpm and 650 lb-ft torque at 2200 rpm. The Bentley Continental T reaches the speed of 60 mph in 5.7 seconds and the top speed is about 167 mph.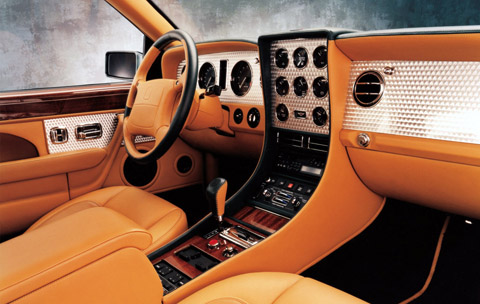 Specifications
Vehicle Type: - production car, 2-door Coupe
Configuration: - Front Engine/RWD
Engine: - 6.75 Twin-Turbo V8
Capacity: - 6750 cc
Torque: - 650 lb-ft at 2200 rpm
Horsepower: - 420 bhp at 4000 rpm
Transmission: - 4-Speed Automatic
Weight: - 5401 lb
0-60 mph: - 5.7 sec
Top speed: - 167 mph