The 2008 Bentley Continental GTZ is a high performance sports which features a power engine with a coachbuilt body for a Bentley.
The Bentley Continental GTZ consists of an Aluminum W12 engine with a capacity of 5998 cc. The bore measures 84 mm and the stroke measures 90.2 mm. The engine features dual KKK Turbochargers and 4 valves for each cylinder. The engine delivers an output power of 600 bhp and 533.2 lb-ft torque at 1750 rpm. The Bentley Continental GTZ features a 6-speed Automatic transmission and the gear shifts can be performed easily and smoothly even at higher loads.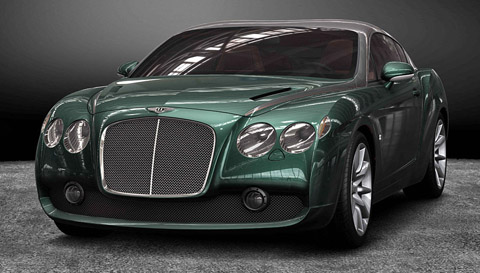 The Bentley Continental GTZ features cast alloy 20-inch wheels with carbon discs and Anti Braking System. The wheels are wrapped with Pirelli P-Zero tyres which measure 275/35x20 at the front and back. The average price for a Bentley is around $200,000 and the most expensive Bentley is the Azure Convertible edition costing around $329,000.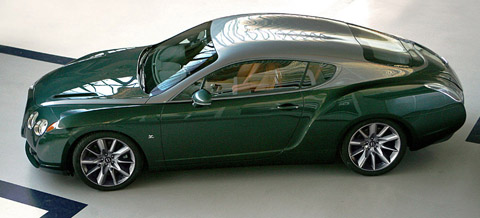 Specifications
Vehicle Type: - 2-door Sports car
Configuration: - Front Engine
Engine: - Aluminum W12
Capacity: - 5998 cc
Torque: - 533.2 lb-ft at 1750 rpm
Horsepower: - 600 bhp
Transmission: - 6-Speed Automatic
Wheelbase: - 2746 mm