In demand of its success Continental GT Speed coupe in 2007, Bentley has now released the 600bhp W12 power train in the new Continental Flying Spur Speed to deliver a more powerful blow to Bentley's customers driving experience. The Speed engine has developed 15 percent more torque and also light-weight materials and a new engine system.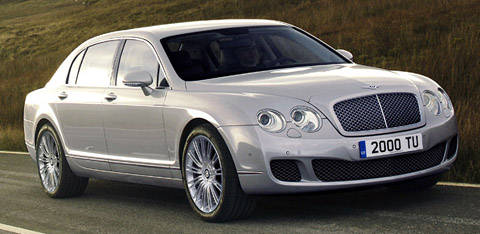 With a top speed of 200 mph, and could reach 0-60 mph in a very awkward 4.5 seconds, surprised most customers. Improving from the original tires, this new car has upgraded its wheels to 20-inch in different colors ranging from bright silver to darkened tungsten.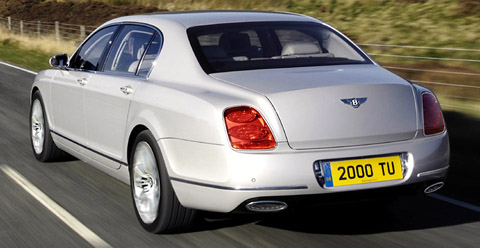 The Speed offers a "Dynamic Mode" to allow wheels to slip for higher speeds. Dr. Ulrich Eichhorn, Member of the Board Engineering, comments: "The new Flying Spur advances its Bentley performance credentials while delivering outstanding refinement and comfort through our unique application of advanced technology and traditional craftsmanship." People who like to enjoy life to the fullest and cruise down the highway in a luxurious manner should.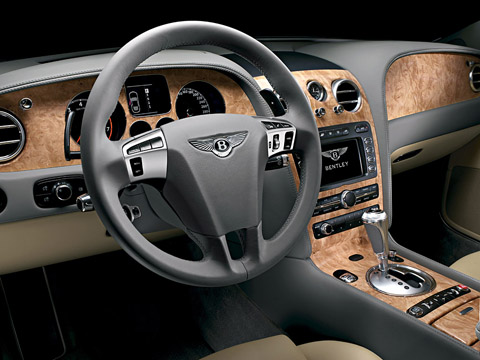 Specifications
Vehicle Type: production car, 4-door sedan
Price: $180,395 (Flying Spur); $204,795 (Flying Spur Speed)
Fuel Mileage: 10/17 mpg
Configuration: Front Engine/RWD
Engine: Twin-Turbo W12
Displacement: 5998 cc
Horsepower: 600 bhp @ 6000 rpm
Torque: 553 lb-ft @ 1750 rpm
Transmission: 6-Speed Automatic
Weight: 5456 lbs
Height: 57.7 in
Length: 208.3 in
Width: 83.4 in
Wheelbase: 120.7 in
Track (f/r): f: 63.9/r: 63.3 in
0-60 mph: 4.5 sec
0-100 mph: 10.4 sec
Top Speed: 200 mph
Video of 2009 Bentley Continental Flying Spur Speed