The 2006 Bentley Azure is a high performance and advanced technology four seater luxury convertible car which was first lunched at the IAA Motor Show in the year 2005.
The design of the Azure truly depicts the Bentley style. The car is of less weight and most of the interiors are made of carbon fiber. The rear section and cabin have been modified by adding an interior spoke. The car features an open top which can be opened or closed in just 30 seconds.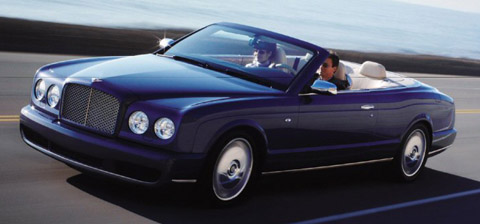 The Bentley Azure consists of a Twin-Turbo V8 engine with a capacity of 6750 cc. The engine delivers an output power of 450 bhp at 4100 rpm and 645 lb-ft torque at 3250 rpm. With such a powerful engine, the Bentley Azure can reach 60 mph in 5.6 seconds and achieve a top speed of 178 mph. The Bentley Azure features a 4-speed Automatic transmission and the gear shifts can be performed easily and smoothly even at higher loads.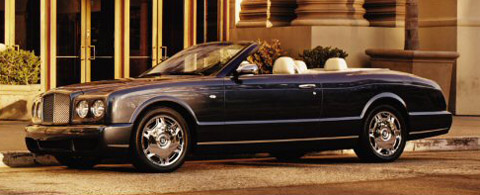 The exteriors feature the LED lights and chrome trimmed bumpers. The interiors are mostly made of carbon fiber and it features the leather seats, stylish dashboard, air conditioning system and navigation system.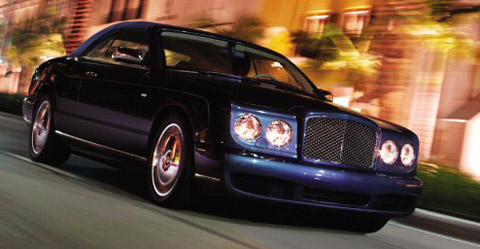 Specifications
Vehicle Type: - 2-door Convertible
Configuration: - Front Engine/RWD
Engine: - Twin-Turbo V8
Capacity: - 6750 cc
Torque: - 645 lb-ft at 3250 rpm
Horsepower: - 450 bhp at 4100 rpm
Transmission: - 4-Speed Automatic
0-60 mph: - 5.6 sec
Top speed: -178 mph
Bentley Azure Test Drive & Review