The Bentley Arnage T is a high performance car and it is also considered as one of the powerful version of Bentley.
The Bentley Arnage T consists of a 6.75L Twin-Turbo V8 engine with a capacity of 6761 cc. The engine delivers an output power of 500 bhp at 4200 rpm and 738 lb-ft torque at 3200 rpm. The Bentley Arnage T reaches the speed of 60 mph in 5.2 seconds and the top speed is about 179 mph.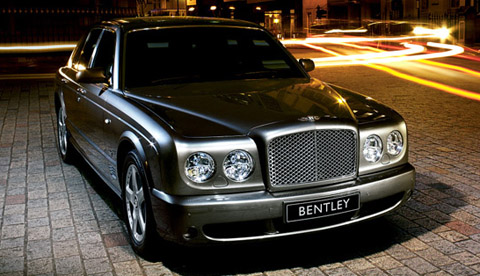 The Bentley Arnage T features a 6-speed ZF Automatic transmission specially designed for this car. There are three transmission modes which are Semi-Automatic mode, Drive mode and Sports Mode. These modes can be selected depending upon the driving and road conditions. Depending upon the engines speed, there is a signal in the transmission which displays "its time to shift the gears". The gear shifts can be performed easily and smoothly even at higher loads.

The exteriors feature the bumper grilles, LED lights and the 19-inch five spoke wheels. The interiors include the chrome gear level, Bluetooth and tire pressure monitoring system.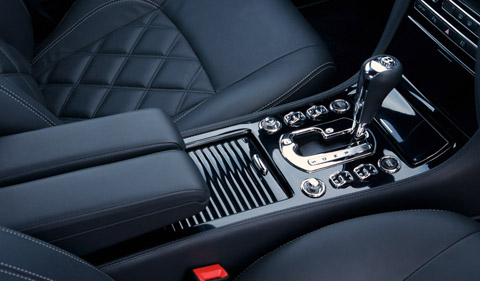 Specifications
Vehicle Type: - 4-door Sedan
Configuration: - Front Engine/RWD
Engine: - 6.75 Twin-Turbo V8
Capacity: - 6761 cc
Torque: - 738 lb-ft at 3200 rpm
Horsepower: - 500 bhp at 4200 rpm
Transmission: - 6-Speed ZF Automatic
Width: - 83.7 inches
Length: - 212.6 inches
Height: - 59.6 inches
Weight: - 5699 lb
0-60 mph: - 5.2 sec
Top speed: - 179 mph
Bentley Arnage T Test Drive & Review