The Bentley Arnage Drophead Coupe is an open top high performance convertible.
The Arnage Drophead Coupe is a four seater car and it was displayed at the Los Angeles Auto Show in the year 2005. The Arnage Drophead Coupe is also considered as one of the world's largest luxury convertibles. The car features an open top which can be opened or closed in just 25 seconds.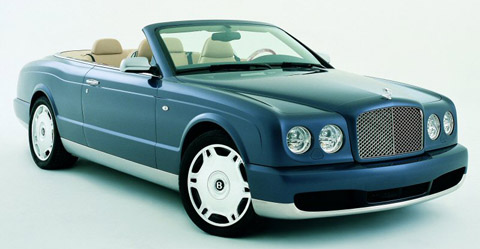 The Arnage Drophead Coupe consists of a Twin-Turbo V8 engine with a capacity of 6750 cc. The engine delivers an output power of 450 bhp at 4100 rpm and 645 lb-ft torque at 3250 rpm. It features a 4-speed Automatic transmission and the gear shifts can be performed easily and smoothly even at higher loads.


The exteriors feature the LED headlights and tail lights, chrome exhaust finishers, chrome bumpers and the 19-inch 6-spoke chrome alloy wheels. The interiors feature the leather pad, leather seats, air conditioning system and the stylish dashboard.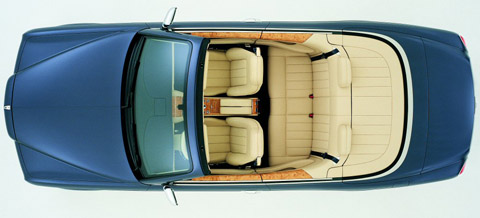 Specifications
Vehicle Type: - 2-door Convertible
Configuration: - Front Engine/RWD
Engine: - Twin-Turbo V8
Capacity: - 6750 cc
Torque: - 645 lb-ft at 3250 rpm
Horsepower: - 450 bhp at 4100 rpm
Transmission: - 4-Speed Automatic