The Audi A4 DTM Edition was launched as a part of the DTM success in the year 2004.
The DTM Edition was first displayed at the Essen Motor Show in the year 2004. The body of the Audi A4 DTM is made of aluminum and it features muscular and sporty looks.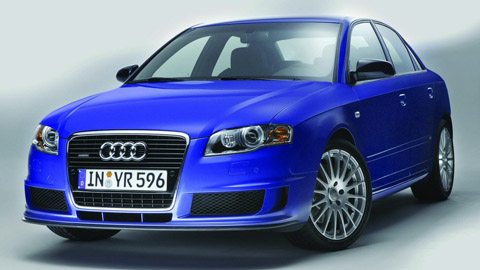 The Audi A4 DTM consists of a 2.0 L FSI turbocharged Incline-4 engine with a capacity of 1984 cc. The engine delivers an output power of 220 bhp and 221 lb-ft torque. The top speed of the Audi A4 DTM is about 155 mph. The Audi A4 DTM features 6-speed Manual transmission and the gearshifts can be performed easily at higher speeds.
The Audi A4 DTM features S LINE chassis and as a result, the suspension is dropped to 20 millimeters increasing the engines performance, also it features exhaust system, rear diffuser and carbon fiber spoiler lip.

The Audi A4 DTM features 18-inch alloy wheels with multispoke rims and disc brakes. The safety features in the car includes the seat belts, front and side airbags.
The exteriors in the car include the xenon lights, bumpers, side mirrors and the radiator grille. The interiors in the car feature the sporty leather seats, climate control, traction control, parking brake and leather wrapped steering wheel.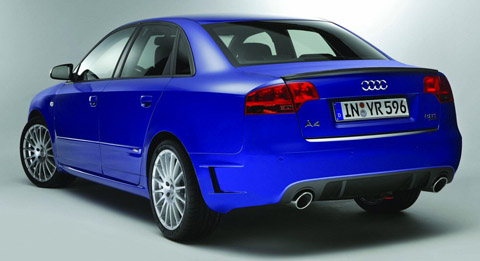 Specifications
Vehicle Type: - 4-door Sedan, production car
Configuration: - Front Engine/AWD
Engine: - 2.0 L FSI turbocharged Incline-4
Capacity: - 1984 cc
Torque: - 221 lb-ft
Horsepower: - 220 bhp
Transmission: - 6-speed Manual
Top speed: - 155 mph