The new 2008 Wiesmann GT MF5 with its classic design and state of the art technology sets a new all time high standard for the already impressive performance of Wiesmann sports cars. Equipped with a high revving BMW V10 delivering 507 hp, it completes the sprint from a standstill to 100 kmh in just 3.9 seconds or 0-62 mph in 3.9 seconds. With a sensational power to rate ratio of 2.7 kg/hp and a top speed of 310 kmh (193 mph), this Coupe joins the premier league for sports cars.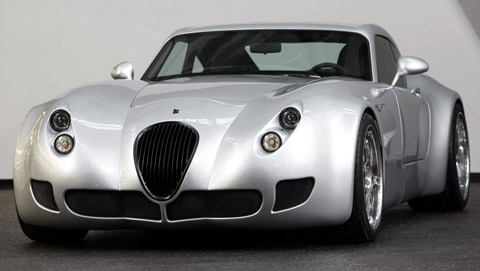 The car's exterior design already hints at the outstanding driving that awaits the driver of a Wiesmann GT MF5. The extremely low, crouching body combined with the wide tires promise all the power you need. The wing and the diffuser provide plenty of down force on the rear suspension, guaranteeing excellent hold even at very high speeds. Energy absorbing body zones also add to the safety of the Wiesmann GT MF5, along with the rigid aluminum monocoque with integrated side impact protection, as well as ABS as standard along with DSC dynamic stability control.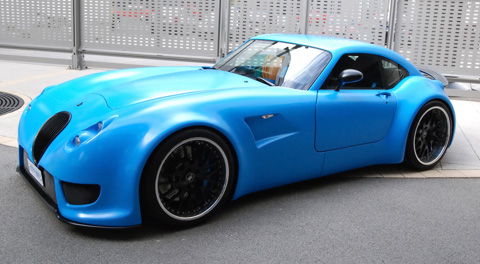 The cockpit is totally set for the functions of a sports car. All the controls for driving the vehicle are within perfect reach of the driver. The low seating position, just ahead of the rear axle, make sure that the driver feels every movement of this driving machine. Maximum contact with the vehicle is assured by the newly developed sports bucket seats with excellent lateral support, which can be adapted to the body curves of driver and passenger as required.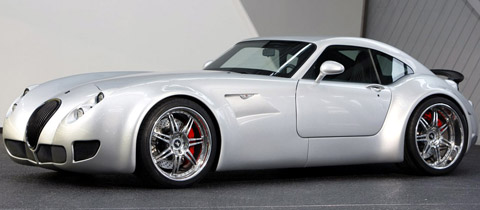 The price of the GT MF 5 with its comprehensive equipment amounts to 178,900 € inclusive of VAT.