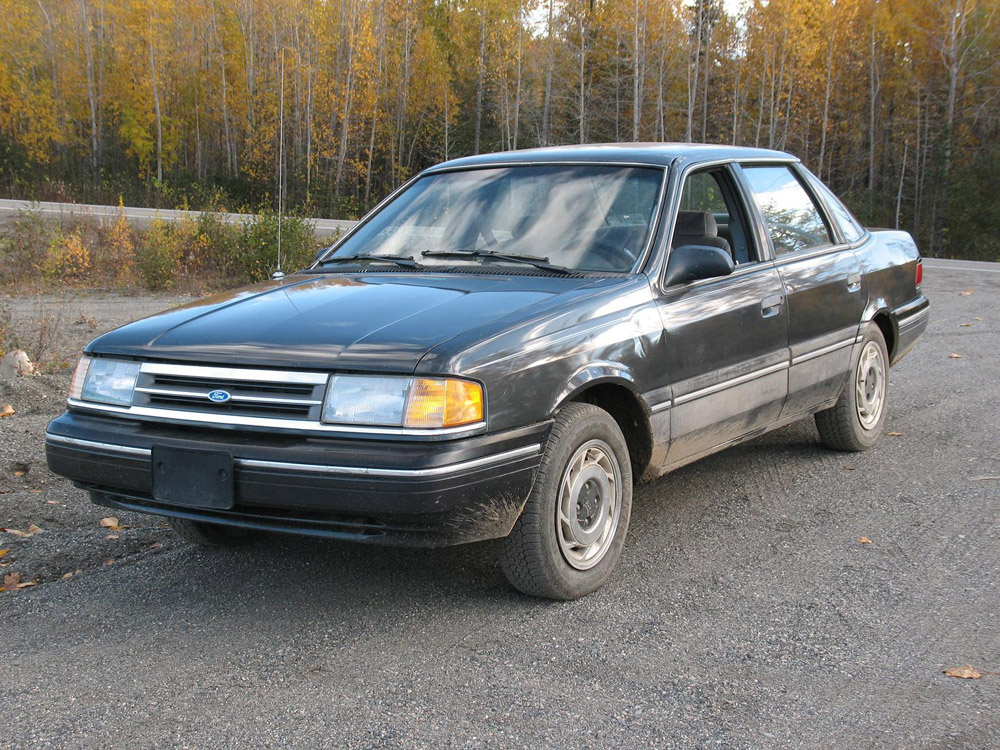 This two-door coupe model was first manufactured by Ford Motor Co. in 1984 until 1994. It is Ford Fairmont's successor and Ford Contour's predecessor. The life and design of Ford Tempo has started during the late 1970s as its manufacturer was gearing to develop towards a more efficient, aerodynamic and ergonomic design philosophy.
Wind tunnel testing has begun on the Ford Tempo in 1978, with hundreds of hours of testing the results to more than 950 dissimilar design changes. Part of Ford Tempo's transformation is its having a 60 degree windshield that matches those of modern Cougar and Thunderbird. Ford Tempo was touted by commercials as being the new-fangled aerodynamic sedan of America.
Ford Motor Co. has ended their Ford Tempo production in 1994. It then came with an upsurge in price. The most high-priced Ford Tempo was about 12,900 dollars while a 1995 GL Contour costs approximately 13,990 dollars.
Estimated Price Range for Used Ford Tempo: $950-$4,000
Estimated MPG for Used Ford Tempo: 21 City/26 Hwy
Available Trims: base, GL, LX
Below are Pre-Owned Ford Tempo from 3 of the top used-car sites on the web:
Ford Tempo Commercial

Hot Rod Ford Tempo Burnout