For about the past twenty or so years the El Camino, which use to be oh so famous was basically extinct and you rarely ever seen one unless living out in the country somewhere. Although the new 2010 Pontiac G8 Sport Truck won't have the official tag and stamp of the El Camino; it looks very similar in style apart from it being more modern looking. The Pontiac was unveil during the 2009 International New York Auto Show and it will be a long awaited entry to the market for some old-timer collectors out there, I can guarantee that.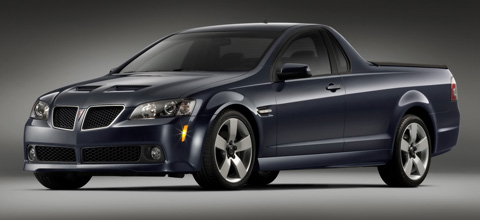 This truck will be powered by a nice 6.0 Litre V8 engine and it will be able to output a solid 361HP. For a truck, 361HP is not bad, although it could be a bit better. This thing will definitely fly down the open road and the way it's designed makes it look somewhat aerodynamic. It will only have the option of a six speed automatic transmission, so if you like manual you will need to settle for automatic, at least for the time being. The truck can hit 0-60Mph in just about 5.4 seconds which is about a half second quicker then most sports cars on the market right now. GM has done a lot of tweaks to the sport truck in order to get it prepared for the market and they have done a great job with this model and you should see good results.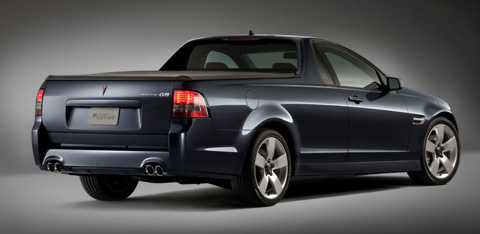 The G8 will be able to carry over 1000 pounds in the back of the truck and also be able to tow roughly 3500 pounds, which means you can haul quite a bit with the sport truck. You wouldn't think by appearance that it would be a strong as it is but it was made to be able to perform like any other truck while at the same time maintaining a sport feel to it.