Maserati has been in the market for 45 years, not being a dominant force though. Two companies have overridden Maserati's best cars, Ferrari and Porsche. Ever since 2003, the fifth generation of the Quattroporte has reached a new high of desirability, due to the largely Ferrari-derived V-8 engine. Quattroporte is now one of the sportiest luxury sedans ever.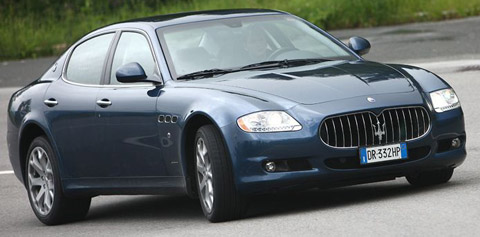 Maserati had a success with their new midcycle styling and interior refresh. The top-of-the-line Quattroporte S is powered by a 4.7 –liter V-8. Quattroporte S has 19-inch wheels that are unique in design; also Maserati had made little changes, but large enough to the Quattroporte's insides.
It can accelerate from 0-60 mph in 5.3 seconds and it retail at around $124,000. Quattroporte has remained as one the sportiest sedans for its buyers on the inside and out.