Maserati Mc12, a road car after the Maserati company produced the FIA GT Championship racing variant can not call it self anything else then a super car. The specialists say that it`s not more than a copy of Enzo Ferrari but taller, longer and wider.
Designed by famous car producers like Giorgetto Giugiaro and Frank Stephenson., the idea for this super car was born even from the time that Ferrari owned Maserati company. They wanted a race car that could match the standards to compete in FIA GT.
With a first name like MCC (Maserati Corse Competizione), the car couldn't be anything else but a race car.
With a design of the V12 engine that allows equally the distribution of weight, the two door coupe has a luxurious interior made of a mix of gel dressed up in carbon fiber, another very expensive silver material named Brightex, and also the blue leather that gives the wonder car a special look.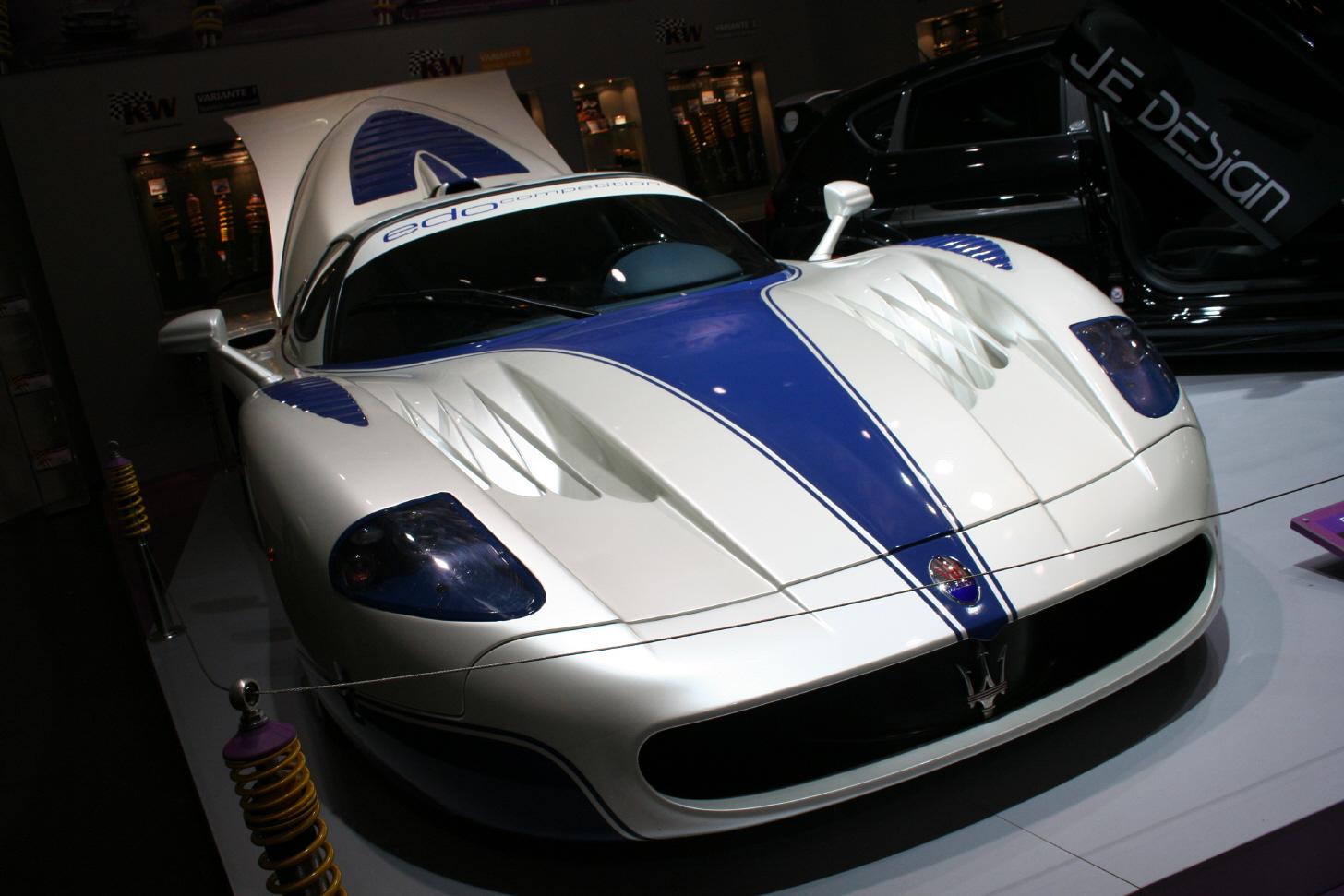 The exterior it isn't going to look down to the interior. The body made of carbon fiber it's design to help the car achieve the maximum down force in all kinds of roads. Longer and wider then a Hummer, Maserati Mc12 comes only in two colours: white and blue, being dedicated to the America Camoradi racing team of the 1960s.
The V12 Ferrari engine has 232 kilogram, 6 litre (5998 cc) that makes the car touch a maximum torque of 652 Nm (481 lbf-ft) at 5500 rpm and a maximum power of 463 kw (621 bhp) at 7500 rpm. This super car can reach 100 km/h in just 3.8s and 200 km/h in 9.9s and has a maximum speed of 330 km/h.
Even if some people can say that it has a couple of disability like no radio or sound system and it can be a little harder to park because of it's large size, the comfortability and the luxury of the interior combine with the look and the feeling of the car speeding on any kinds of roads can really deserve the high price of 600.000 euro.