Mansory McLaren SLR Renovatio is based off of the Mercedes-Benz super car. But it features many replacement carbon fiber pieces, lighter wheels and a new body kit. Mansory upgraded its supercharger and intercoolers. Mansory Renovatio was designed keeping in mind individual design as well as aerodynamic efficiency. Its body components were made out of carbon so as to save weight.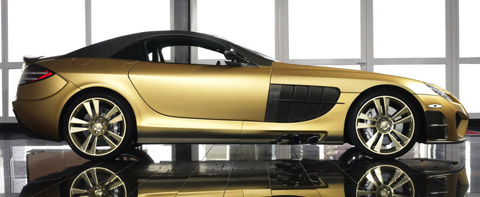 The 5.5 liter V8 engine with its standard 626 hp benefited from the new changes. The Mansory engineers used new high performance compressors and tailor-made intercoolers. The finishing touches are a sports air filter and modified engine management. As a result the Renovatio is two tenths faster from zero to 100 km/h than the super sports car production model. The top speed increases to 340 kph. Following the alterations the Renovatio has 700 HP and generates 880 Nm torque on the crankshaft.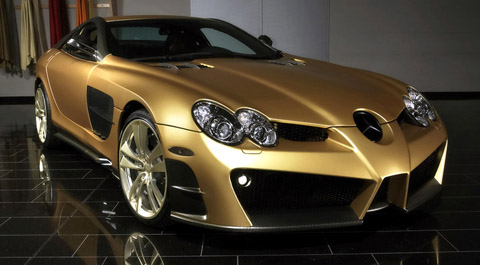 Mansory provides a special wheel-tire combination for the Renovatio. The one-piece turbine-wheels with five double-spokes, 9 x 20 at the front and 11.5 x 20 at the rear, are impressive for their sporting looks as well as their outstanding workmanship. The reduction of the unsprung mass due to the especially light forged wheels improves braking distance, acceleration and handling.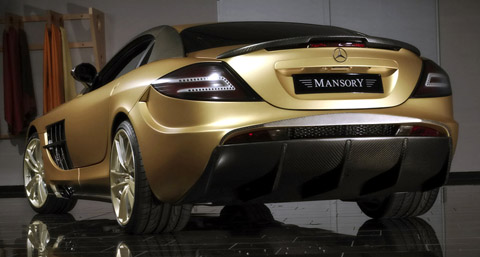 The leather processed for the interior by master craftsmen is extraordinarily soft. This characteristic natural product with its special grain and the perfect craftsmanship of its fancy stitching convey an exquisite flair around the redesigned sports steering wheel. The aluminum pedals, illuminated door tread plates and real carbon applications complete the luxurious overall look of the Renovatio.