Since 1986 Hamann has developed and manufactured products for the individualization of BMW automobiles. The first tuning level increases the standard figures of the V8 (309 kw/420 hp) by 15 kw/20 hp and delivers an additional 25 Nm on the crank shaft. The V/max limitation is annulled and the top speed increases to 300 km/h. Another performance kit called Sportkit HM/M +35 revs up the engine by up to 35 hp/26 kw more power. The torque rises by 48 Nm and the speedometer does not stop until it reaches 320 km/h. A sportive exhaust system, which is made of stainless steel and includes a metal catalyzer as well as a middle section and rear section muffler.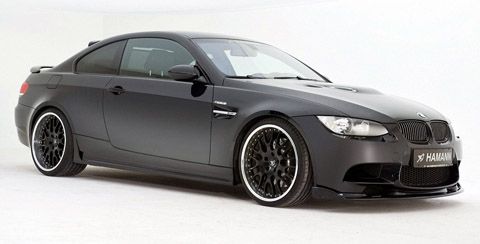 The sportive dynamic front spoiler along with the rear skirt and the rear spoiler reduces the lifting forces. The optical link between front and rear is accomplished with the Hamann side skirts and the shapely roof spoiler. Hamann offers varying tire designs and sizes, named 'ANNIVERSARY I' and 'ANNIVERSARY I BLACK LINE', a one-piece tire in a several part look with 19 inches is offered. Both rims have a high gloss INOX stainless steel lip, but differ as they either have a silver or black lacquered rim star.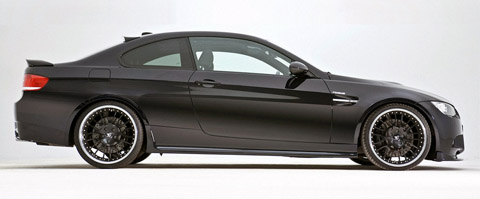 A sport brake system leads to excellent deceleration measures. Perforated and internally ventilated brake discs measuring 405 x 34 mm (front) and 380 x 28 mm (rear) are sandwiched by the front six and back four piston system. Hamann has accessories made of precious aluminum too. Hand brake levers, gear sticks and pedals bring a motor sports flair and perfectly match it with the Hamann interior set made of super light carbon. Hamann has everything from personalized floor mats up to complete leather equipments and all are made in handcrafted quality.