The BMW 326 is a medium sized car manufactured in between the years 1936-1941 and a few units have been produced in the year 1946.
The BMW 326 was designed by Fritz Fiedler, the chief designer of the BMW and it was first displayed at the Berlin Motor show in the year 1936. The BMW 326 was considered as one of the costliest car during its period and a total of 15,936 units have been manufactured.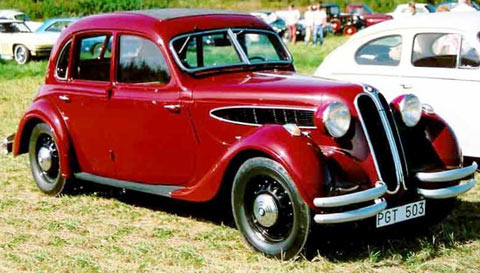 Photo by:
Wikipedia
Creative Commons
The BMW 326 is also the first car in BMW to feature four doors; it consisted of a large box chassis, hydraulic brake control, torsion bar rear suspension, and four speed manual gearbox which is being supported by dry fly wheel.
The BMW 326 featured a Straight-6 OHV engine with dual Solex carburetors. The capacity of the engine is 1971 cc, it delivered an output power of 50 bhp at 3750 rpm and the top speed is about 72 mph.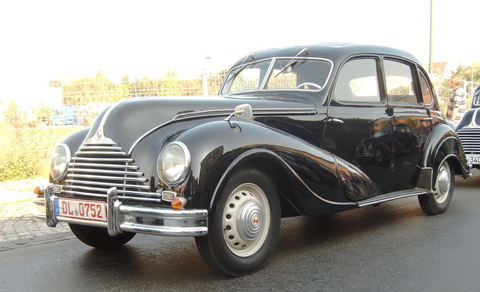 Specifications
Vehicle Type: 4-door saloon, 2 and 4 door cabriolet
Configuration: Front Engine
Engine: Straight-6 OHV
Capacity: 1971 cc
Power: 50 bhp at 3750 rpm
Transmission: 4-Speed Manual
Wheelbase: 113 inches
Length: 181.1 inches
Width: 63.0 inches
Height: 60.6 inches
Weight: 2425 lbs
Top speed: 72 mph