Mercedes took a leap of faith when designing the car of the future. Even if it is highly unlikely that the concept will be around when the calendar hits 2025, the design of the vehicle follow the current trend of how SUVs look today and how it may look in the future.
The 2025 Mercedes-Benz Ener-G-Force Concept can never be accused of lacking imagination. Mercedes Benz leads the way once again in the field of designing attractive and functional vehicles.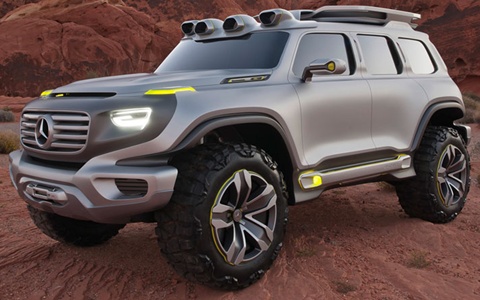 Engine
Few details were given about the engine when this concept SUV was introduced at the 2012 Los Angeles Design Challenge. According the Mercedes Benz engineers, the car will be running on a 100% green engine.
The Ener-G-Force is using a "hydro-tech-converter" that uses recycled water stored on the roof to power its engine. With a full tank, the SUV is said to be capable of travelling nearly 500 miles.
Performance
Because it is a concept vehicle, not that many people have gotten to drive it and share their experience. What is known is the technological capability of the SUV; it is able to adjust its springs and suspension based on the terrain.
Exterior
The 2025 Mercedes-Benz Ener-G-Force, both the civilian and the police version have been inspired by the G-Class; it has been a model and automotive icon for some time. Mercedes took the old design and reshaped it for the future. The result is more than impressive.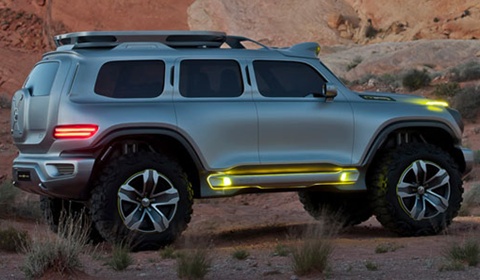 Interior
It is difficult to anticipate how technology will evolve in the future and what materials will be used. The interior of this SUV remains a mystery. Only time will tell if cars will even have a steering wheel in 2025.
The 2025 Mercedes-Benz Ener-G-Force is a stunning glimpse to the future of off-roading. Even if it is highly unlikely that this design will actually go into production, the SUV comes with the technology that the market today will be asking for tomorrow.
It is a 100% green vehicle with a great looks with the future for all motors under the hood.