The 2015 Renault Twingo is the latest in the line of iconic city cars from the French manufacturer. The new Twingo is expected to be unveiled later this year.
The car is expected to carry the legendary Renault 5 Turbos DNA. All this is thanks to the rear-engine, rear wheel drive design.
For those who love French cars, they will surely be excited about the handling characteristics and agility of this rear-engine Twingo. As for those who are looking for practicality, the car offers numerous smart benefits.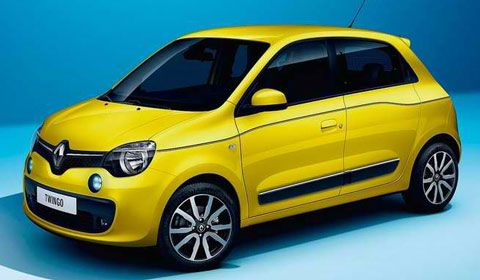 Performance
The power- trains for the new car are likely to be limited to small capacity engines shared with new-generation smart.
However, the engine may be a 1.2 liter turbocharged 3 cylinder mounted under the boot floor. This engine is expected to produce 160 horsepower.
The engine is mounted over the wheels to free up space at the front and allow for better maneuverability.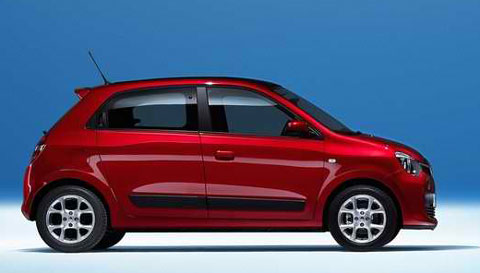 Exterior
This new model is expected to have full-length sliding roof to help add its Frenchness. The design is based on last year's Renault Twin 'Run concept vehicle, although toned down with a much stubbier nose.
This is because the new Twingo will have only one engine at the back.
This is because Renault will be using a setup destined for the new 4 seat Smart and the next-gen Smart For-Two 2-seater; both will have rear-drive, rear-engine layout. This little car will be available in 5 doors.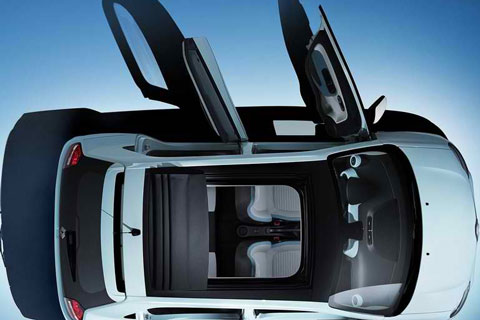 Interior
Inside, the colorful characteristics of this car is expected to continue. There will be a modern cheerful dashboard and upholstery that will complement the Pop- inspired 4-color exterior palette.
This new Twingo will offer plenty of storage room at the front and rear. More details about the interior design of this car will be released later but basically, this is a fun, playful and vibrant city car.