The Toyota i-Road Concept is not exactly a car in the traditional definition of the word. It looks more like a motorcycle with a hood and three wheels – but it is much, much more than that.
The Toyota i-road PMV (personal mobility vehicle) is perfect for a busy urban environment that simply does not have enough parking spaces. Even with its size limitation, it offers enough room for a driver and another person to comfortably ride in it. The driver and the passenger seat in tandem inside the vehicle.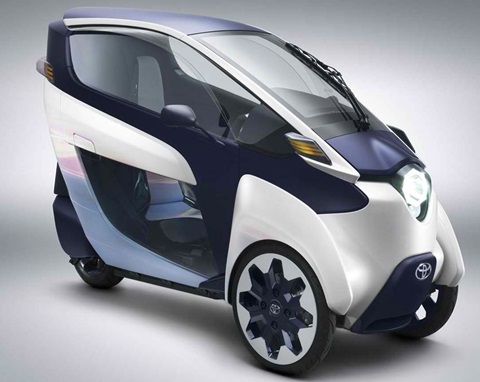 Performance
Fuel is expensive, that's a fact. Not only is it expensive, but using a gas powered vehicle can really affect the environment. You may find that the Toyota PMV is a suitable alternative.
It is completely electric and utilizes a lithium ion battery. The battery provides power to the electric motors at the front. It is silent, and on a full charge, you have a range of 31 miles (50 km). When it is time to re-charge, simply plug it into any electrical outfit at home. Your vehicle will be charged and ready to go within three hours.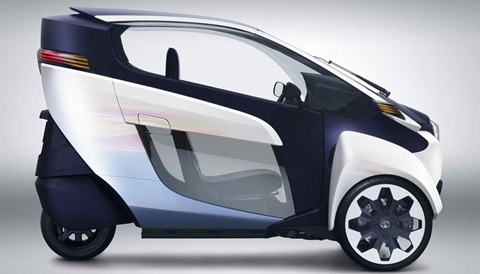 Safety
This is the perfect vehicle for those that do not have the space for a car but are not willing to take a risk associated with most two-wheel vehicles. This vehicle makes it much easier for commuters to drive in inclement weather – a big risk on a motorcycle.
Unlike cars, however, these vehicles are really compact and give the driver a great amount of flexibility.