This is it! The ultimate in electric vehicle innovation, the 2013 Silex Chreos by Racer X Design is a ground breaking electric-powered car. The Chreos is promised to roll out into the streets by 2015 and only 300 people will be able to flaunt it.
Aimed at changing the public perception towards electric cars, the Chreos incorporates revolutionary techniques for charging and engine dynamics to compete with high luxury superfast gasoline based cars. The Chreos comes into the untapped market of premium luxury fastback sedans.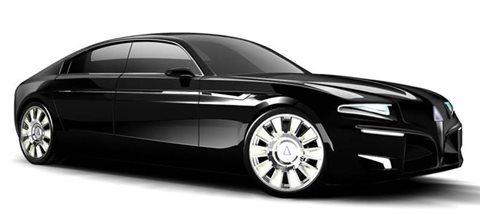 Specifications
General Info

| | |
| --- | --- |
| Vehicle Type: Electric Luxury Sedan | Production: 300 Units |
Dimensions

| | |
| --- | --- |
| Length: 213.3 in. (542.0 cm) | Wheel Base: 139.3 in. (354.0 cm) |
| Height: 58.2 in. (148.0 cm) | Width: 85.0 in. (216.0 cm) |
| Curb Weight: 4850 lbs (2200 kg) | Max Seating: 4 people |
Performance

| | |
| --- | --- |
| Motor: Electric | Range: 621 miles* (1000 km) |
| Horsepower: 640 HP | Torque: 3246 lb-ft |
| 0-60 mph: 2.9 seconds | Maximum Speed: 186 mph (299 km/h) |
* On 100% Charge
Specifications
The electric engine of the Chreos is a unique one. Chreos hosts 4 electric motors, one for each wheel, which allow the car to generate 640 hp and 3246 lb-ft of torque. The car weighs 4850 lbs, making it one of the most lightweight cars of its class.
This allows the car to reach an electrically limited top-speed of 195 mph and an acceleration of 0-62 mph in less than 2.9 seconds. That is an awesome quality, even for non-electric vehicles.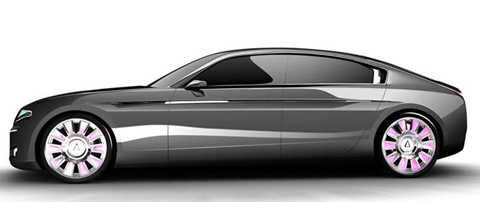 Style
Just by looking at it, you get a feel of the power and control that emanates from the Chreos. With a retro-styled superfast rear silhouette and a masculine front, the sedan radiates an aura of a masculine modern man. "Slick" is the word used to describe it by my 8-year old son, and I must say I agree.
The Chreos reveal three variants of the car by color: royal blue, gravel grey and midnight black. It seems the designers have avoided less masculine colors on purpose and it seems to be the smart thing to do. Less masculine colors might have taken away the appeal from power that these colors radiate.
Good for the environment
The best part of the Chreos is one that we haven't even talked about yet: its battery. The Chreos houses a powerful pack of batteries that allows it to cover distances of up to 1000kms from a single charge. Even better, the Silex Chreos is the first car to feature the Silex Hypercharge technology, which can allow a full 100% charge in around 10 minutes.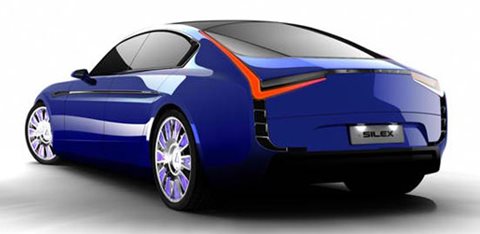 Using a lithium battery variant with a modified cathode allows for rapid charging with a 10 minute burst of 10-15 thousand volts at a low current. Even in the case where such power is not available, the Chreos also features a second port for charging which can utilize the standard port found all over the world.