The 2013 Renault Twizy RS F1 Concept is an example of an unusual looking electric car that perfectly blends the world of F1 ideologies with that of production cars. It features unique yet interesting features that make it not just a trendsetter but a front-runner in the ever-evolving world of cars.
It boasts superb horsepower and is designed in a dynamic manner to achieve high speeds within just a few seconds of acceleration. It comes with a strong braking system which allows it to decelerate to a stop within a matter of seconds.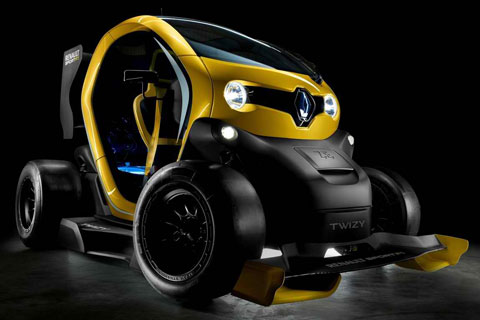 Exterior
From outside, it looks small but muscular. One its eye-catching exterior features is its slick tires, a carbon splitter, rear wing and side-pods.
It's well-thought of design gives it the appearance of a wild beast that is just about to strike, but you expect that it will be fun to drive.
Interior
The car has a very simple interior and is interestingly a single-seater. Its unique interior creates space for the huge wheels and engine in a bid to maximize its output.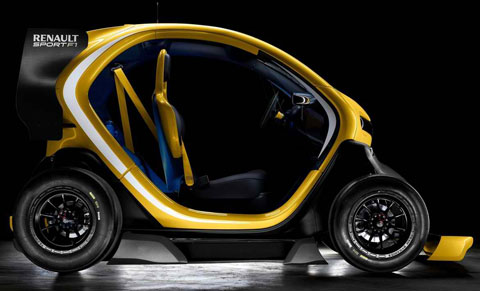 Motor
In addition to its spectacular looks, the car delivers a remarkable performance on the road thanks to its KERs technology system. Its duo 17 Hp electric motors leaves nothing to chance as far as stability and power delivery are concerned.
Turbo-charged Performance
Its motors can reach up to 10000 rpm to achieve a top speed of 62 mph (100 kph). This is the result of advanced technology from topnotch F1 engineers and drivers. Since its launch, the car concept has left many yearning to see how it's going to perform against other top brands in the market.
However, if the specs are anything to go by, then this car is surely going to introduce a new experience motor architecture and fine-tuning expertise. Not to mention a new trend that may replace today's golf carts.