The 2013 Peugeot 107 3-Door will bring a new sense of style and sophistication to car lovers all over the world. This new car will bring future owners the comfort of city driving and the fuel efficiency that everyone is looking for.
Its new, sleek, and improved look will surely make this car one of the top choices for an elegant and comfortable ride.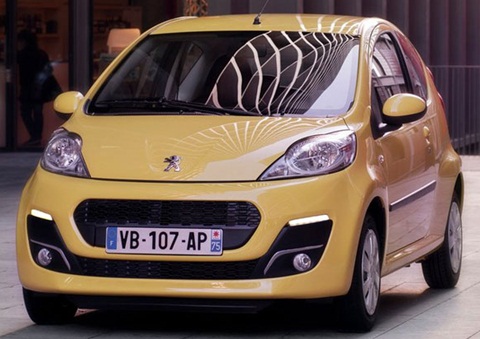 Simple Performance
In the 2013 Peugeot 107, the car runs on a 1.0i 5 speed manual and two-tronic manual engine. People can choose between a 3 door and a 5 door version of the Peugeot 107. Familiarity won't be a problem because it still has a convenient simple range. Since most car owners are looking for a car that they already know, the improved Peugeot 107 will definitely satisfy that need.
Green
The company also wants to give people a car that addresses the constant change in our fast paced world. Thus, the creation of the Peugeot 107. Peugeot also gave this car a better chance to become environment friendly and efficient. This new car also helps keep the environment clean because it is able to lower its Carbon Dioxide emissions to 99 g/km for the manual version and 104 g/km for the two-tronic engine.
People will also be able to save every single dollar that they can with its fuel efficient engine. The all new Peugeot 107 can reduce fuel consumption for the manual engine at 62 mpg (4.3 liters per 100 kilometers). While the two-tronic version will be able to reduce the fuel consumption at 59 mpg (4.5 liters/100 km).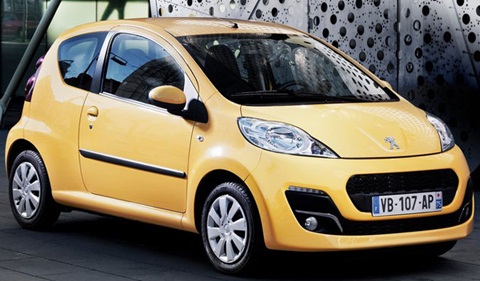 Interior
It also has an improved audio system that allow users to drive comfortably in the city. The car's steering wheel is also fitted with steering wheel paddles which make maneuvering and controlling the car a breeze.
This new generation car will also be offering consumers different roof bars and boxes to help transport bikes, skis and so much more. The company is also going to launch more accessories to help enhance the performance and agility of the 2013 Peugeot 107 3-Door.
Specifications
General Info

| | |
| --- | --- |
| Vehicle Type: Compact | Base Price: NA |
Performance

| | |
| --- | --- |
| Engine: 1.0L 3 Cylinder | Transmission: 5-Speed Manual |