The 2013 Opel Monza Concept offers one of the more interesting combinations of amazing performance, a brilliant look, and a high level of comfort.
It might be one of the most unique Hybrids available in the market.
Sadly, it won't probably be available in the USA.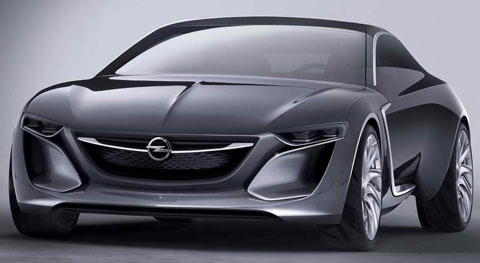 Engine
Among the hallmarks of this vehicle is its engine. The vehicle offers a compressed natural-gas range extender combined with a 1.0-liter three-cylinder engine that is turbocharged. The design of the engine is fuel efficient in addition to reducing CO2 emissions.
Efficiency
The Opel Monza Concept has been called the car of tomorrow thanks to its incredible innovations. Efficiency would be among the hallmarks of the vehicle contributing to the praise it receives. The displays in the interior have been streamlined and modified so they are easy to read and review.
Such innovations lifts quite a bit of weight off the shoulders of the person driving. Smart phone technology has also been weaved into the design of the car contributing to the ease of staying connected with family, friends, and business acquaintances.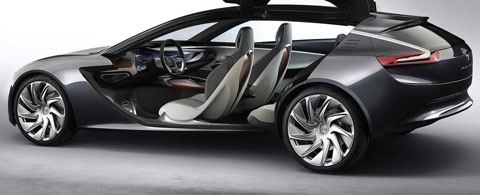 Stylish Design
The sleek look of the vehicle is made possible by its lightweight design. Sculptural artistry went into the design of the exterior and this definitely allows the vehicle to stand out on the road.
The powertrain system built into the model offers a high end propulsion system that greatly contributes on how the car handles on the road.
Interior
The optimal use of interior space has gone into the design of the 2013 Opel Monza Concept. The seats, in particular, have been designed in such a way they hug the driver or passenger.
This alone contributes to great improvement in comfort. A futuristic infotainment system has also been weaved into the decor of the interior adding to the special nature of the car.
Few cars can match the unique nature of the Opel Monza Concept. For those looking for the proverbial car of the future, this model may fit such a lofty description.