Opel has just announced its entry into the sub-compact SUV automobile market with the all-new 2013 Opel Mokka, making it the first German company to compete in this area.
The car will be launched officially at the Geneva motor show in March and will be available at dealerships towards the end of this year.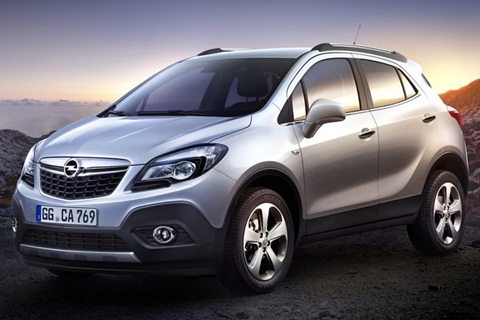 Java Inspired
The 2013 Mokka (and yes, its name is inspired by the coffee) is not much longer than a standard saloon at just over 14 feet, but the compartment is elevated so that all five seats are raised, making it unmistakably a sports utility vehicle.
The Engine
The car will be sold with a choice of engines, one of them diesel and two gasoline. The engines to choose from are a 115 horsepower, naturally aspirated, 1.6 liter engine or a 140 horsepower, 1.4 liter turbo version. The diesel engine is a 130 horsepower, 1.7 liter turbo. Both the 1.4 gasoline and the 1.7 diesel versions offer a choice between six-speed manual transmission or six-speed fully automatic.
Performance
The Mokka will be available in the standard front wheel drive, but all wheel drive is also available. The car is built with state-of-the-art safety systems. The AWD, Electronic Stability Control and Traction Control systems all work together to continually monitor driver performance, traction and terrain conditions and seamlessly adjust torque, brakes and power to provide the very best safety, stability and control on both pavement and in more challenging environments.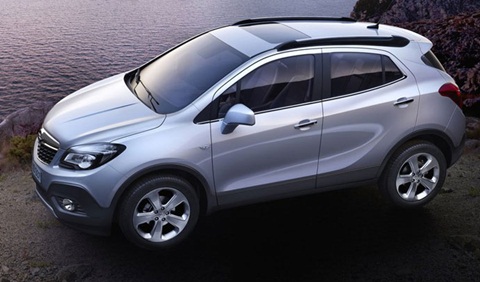 Features
Other standard features include a hill start assist and hill descent control as well as the latest version of Opel's innovative forward camera. This camera provides the driver with several safety-improving functions such as Lane Departure Warning and Traffic Sign Recognition. There is also a rearview camera that eliminates the problem of blind spots when reversing.
On the inside, the 2013 Opel Mokka every effort is made to offer comfort and convenience. It has ergonomic seating that has been certified by a leading German healthy spine organization. The car has a generous cargo space and is also supplied with Opel's exclusive Flex-Fix bicycle carrier.