Recently unveiled at the Frankfurt Motor show was the new 2013 Jaguar C-X17 Concept. The car is a symbol of the company's all new advanced aluminum monocoque architecture, on which an enthralling range of future cars will be built.
Developed and engineered for Jaguar, the architecture is built around lightweight, high-strength, and extremely inventive technologies.
It allows the potential for a high-volume of production while enabling creative freedom that includes an attractive interior design. There was no compromise, it maintains the distinctive character, performance, dynamics, and luxury that Jaguar is known for.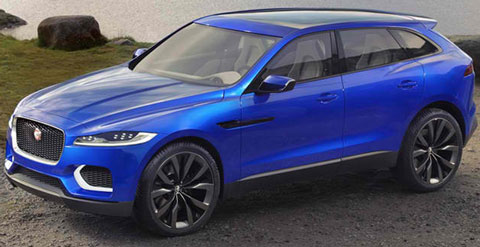 Exterior
This Concept borrows styling cues from the existing Jaguar range, like a grille similar to the XJ saloon and the haunches and rear lights like those found on the F-type.
The body design was done by Ian Callum, wherein he updates the modern Jaguar design language in a revolutionary manner.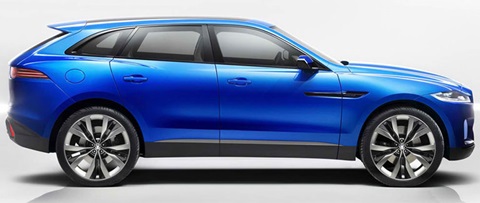 Interior
It comes with 4 individual bucket seats, with two of them mounted to the floor in the rear. An ISC, Interactive Surface Console comes with an entertainment system that encompasses touch screens as well as social media capability.
The ISC allows passengers to upload images, videos and music and share them via individual touch screens through the in car WiFi network.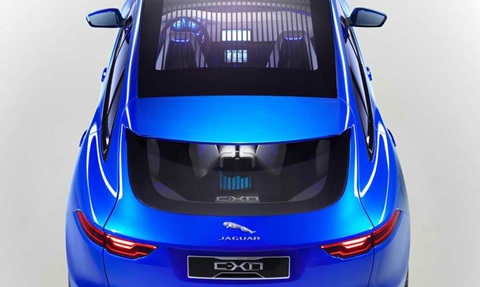 Future
Although Jaguar has opted to preview its chassis technology with this model, it won't be the first to use it. The first production model to utilize it will be the new C/D segment saloon due to be released to the public in the year 2015.
It will be the first model in the segment to utilize aluminum monocoque. In addition to being available with an F type V6 engine, the saloon will come equipped with the all new four cylinder diesel and petrol units.