The US based car tuner Galpin showed off their 1000 horsepower version of the Ford GT.
The 2013 Galpin Ford GTR1 attempts to provide an imaginative evolution of the GT series and its potential transition into a supercar.
The original GT series was discontinued in 2006 but Galpin took the old model and applied current technologies and styling.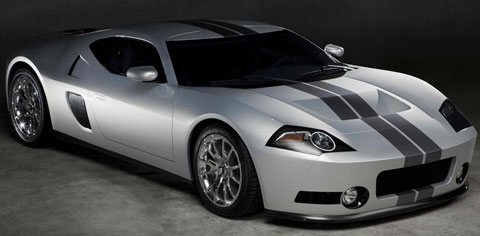 Specifications
General Info

| | |
| --- | --- |
| Vehicle Type: Sport Coupe | Est. Market Price: NA |
| Fuel Tank Capacity: 17.5 gals* (66 L) | MPG: NA |
Dimensions*

| | |
| --- | --- |
| Length: 182.8 in. (464.3 cm) | Wheelbase: 106.7 in. (271 cm) |
| Height: 44.3 in. (112.5 cm) | Width: 76.9 in. (195.3 cm) |
| Curb Weight: 3485 lbs (1581 kg) | Ground Clearance: 5 in. (12.7 cm) |
| Luggage Capacity: 1.6 cu ft | Maximum Seating: 2 |
Performance

| | |
| --- | --- |
| Engine: V8 Twin Turbo | Displacement: 5.4 Liter |
| Horsepower: 1024 HP | Max RPM: NA |
| Torque: 739 lb-ft | Transmission: 6-Speed Manual |
| 0-60 mph: 3.0 seconds | Top Speed: 225 mph (362 km/h) |
* 2006 Ford GT Specs
Engine
The GTR1 comes with a 5.4 liter V8 engine complemented by a twin turbocharger system. Its upgraded drivetrain is now capable of delivering 1024 horsepower and a torque of 739 pound feet that gives it a maximum speed of 225 mph.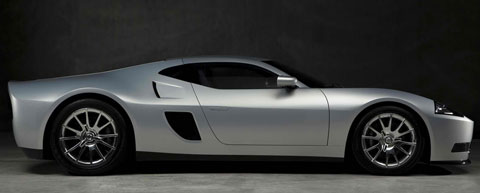 Performance
Using six-piston breaks, carbon rotors, and Pirelli tires, the car's road stability manages to remain the same despite a tweak in its body.
The new aerodynamics improve downforce ensuring that there is enough road grip for tight cornering and high speeds.
Exterior
The front bumper has been replaced with a new one that is closer to the ground making the car look more aggressive than it already is. Work on the front also included modifications to the hood which has now two air intakes, compared to the single intake in the stock version.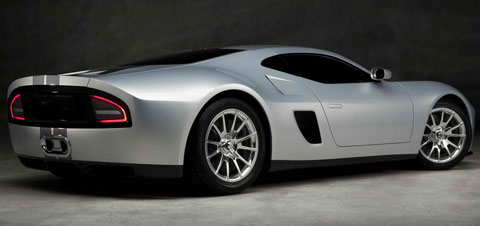 The new body also adds five more inches on both sides, making it appear wider. From the rear, the car's visuals have been completely altered. The discreet original bumper has been upgraded to a wider version, gaining an aggressive look.
The two exhaust pipes have had their position changed from the left side to the center under the bumper.
Interior
Galpin changed the interior as well. The standard all black theme has been scrapped. It has been replaced with blue leather and metallic grey elements on the gauges, instruments, seats and gearbox handle.
Galpin's version of the Ford GT manages to take a mild sports car and turn it into a supercar. With more than 1000 HP under the hood, the 2013 Galpin Ford GTR1 remains stable on the road. The model will not be mass produced and its availability has not been disclosed.