The 2013 Ford S-MAX Concept offers maximum benefits any SAV (Sport Activity Vehicle) lover would be looking for.
The design brings something very unique to the world of sports activity vehicles. The contours are intended to benefit this SAV, which is an improvement over earlier attempts by Ford. This time, premium technology has been integrated into the S-Max Concept.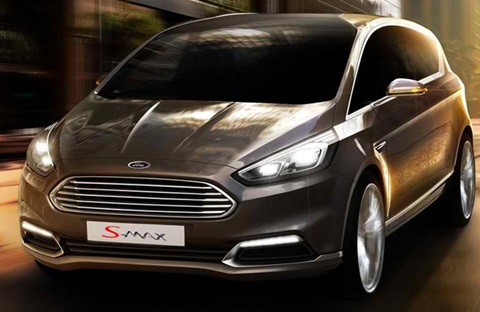 Engine & Performance
The highly innovative 1.5-liter EcoBoost petrol engine offers an amazing amount of power thanks to the added turbo-charging capabilities.
Integrated advanced technology further contributes to not only increased power, but also towards excellent fuel efficiency, a trait not common to vehicles of this nature.
The safe operation of the vehicle is enhanced by the Pre-Collision Assist which automatically applies the brakes on the vehicle when there is a "perceived" threat of a collission.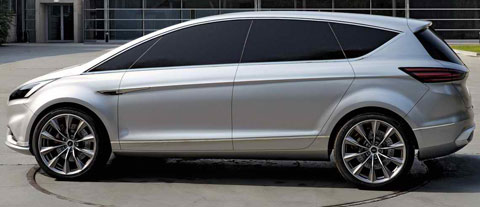 Exterior
The high mounted grille and headlamps have been swept back to provide an eye-catching profile. The lamps are Organic LEDs and this means they are easier to position, which contribute to the overall design of the S-MAX Concept.
A line runs along the side of the vehicle, which lengthens the profile of the vehicle.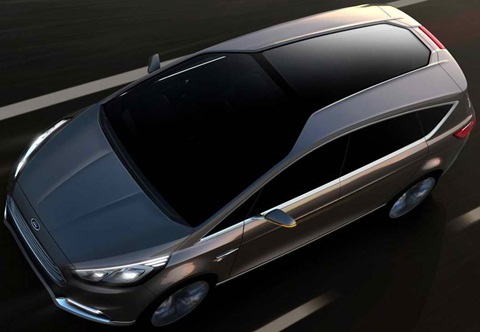 Interior
A stunning amount of work went into making the interior of this SAV something special. The front cabin has been crafted in such a way the driver remains in total comfort while easily being able to maneuver the vehicle.
The sculpted seats and instrument panel are wrapped in leather that further enhances its sophisticated appearance.
High end technology, such as car to car communications and wireless internet connectivity bring the vehicle in tune with the many great achievements in integrated automobile technology.
The 2013 Ford S-MAX Concept does bring something new to the SAV world. It could be one of Ford's most anticipated new releases.