The 2013 Ford Mondeo Vignale Concept is one the most luxurious car in the market. According to Stephen Odell, the president of Ford Europe, Africa, and the Middle East, the Vignale will provide the highest expression of the Ford brand.
The car offers distinctive design touches, quality craftsmanship, and advanced technologies to go with outstanding specifications.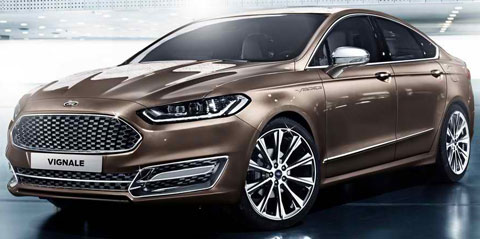 Engine
Ford hasn't revealed the details of the Vignale Concept's power train. But based on the Mondeo version, it is expected to come with a 2.0-liter Ford EcoBoost engine.
Exterior
The body style comes with unique front bumpers with fog lamps equipped with adaptive LED headlamps.
The Vignale stylish four-door saloon body style or wagon features twenty inch Vignale alloy wheels. The door handles have been trimmed with chrome and allows for a distinctive touch of elegance.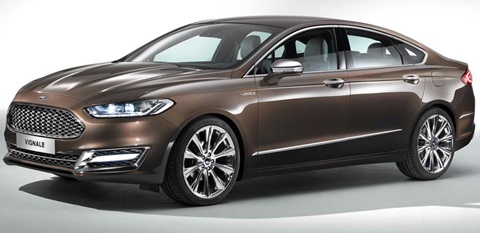 Interior
The Ford Mondeo Vignale Concept offers a refined interior with the chrome trim and the quilted leather door panels. It is accented with upholstery padded leather which is supported by armrests, also in leather to make it comfortable.
Also, the seats are covered in quilted leather. The parts of the interior are also in leather, the steering wheel, plated trim, instrument panel, center console, door top-rolls as well as center arm-rest.
On the floor, luxury mats as well as Embossed scuff plates combine for a modern design in conventional coach-building.
Technology
The car will be supported by modern technology features that include the Ford SYNC Technology and MyFord Touch. These will facilitate the incorporation of Wi-Fi and Smartphone accessories in the car.
The car made its debut at the Frankfurt Motor Show as a concept car. It is planned to be produced as a Vignale Mondeo sedan first, the wagon models will be added in 2015.